2018 International Finals Youth Rodeo
Throwback Thursday: See The Best Flicks From The 2018 IFYR
Throwback Thursday: See The Best Flicks From The 2018 IFYR
We're throwing it back to our favorite shots from the 2018 International Finals Youth Rodeo in Shawnee, Oklahoma.
Aug 9, 2018
by Katy Lucas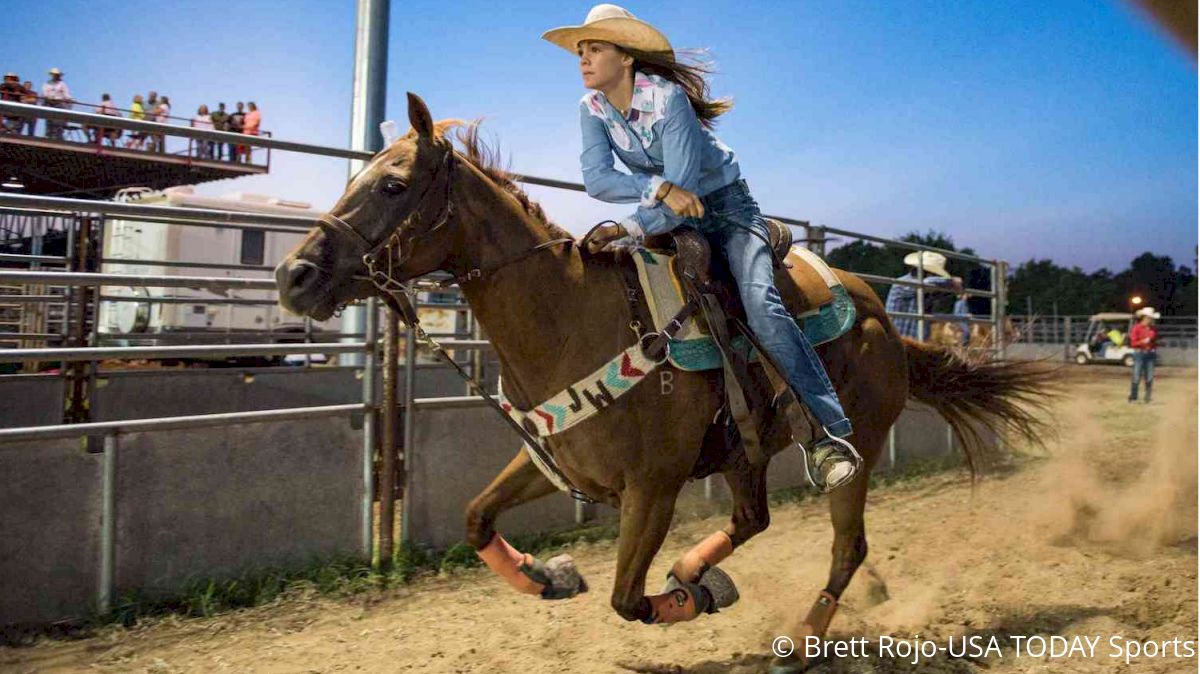 Contestants came from far and wide — including overseas — to the 2018 International Youth Finals Rodeo to compete in Shawnee, Oklahoma, for more than $250,000 in prize money. Winners of the world's richest junior rodeo came from Texas, Louisiana, Arkansas, Alabama, Iowa, and even a "home-stater" from Oklahoma.
The talent at the event truly was an impressive look at what is to come from the next generation of rodeo superstars, so we're throwing it back to our favorite shots of those young talents.
Photos by © Brett Rojo-USA TODAY Sports
Congratulations to the champions of the 2018 International Finals Youth Rodeo:
Bareback Riding: Hunter Ramsey of El Dorado, Arkansas
Breakaway Roping: Alli Masters of Leon, Iowa
Team Roping: Leander Williams of Thorndale, Texas, and Whit Kitchens of Mullin, Texas
Pole Bending: Gabby Gunter of Sulphur, Louisiana
Steer Wrestling: Gavin Soileau of Bunkie, Louisiana
Saddle Bronc: Taylor Russell of Lipscomb, Texas
Goat Tying: Kaylee Cormier of Lake Charles, Louisiana
Tie Down Roping: John Elliott of Alvin, Texas
Barrel Racing: Caroline Kelly of Waverly, Alabama
Bull Riding: Mason Taylor of Maypearl, Texas
All Around Cowgirl: Cashen Turner of Edmond, Oklahoma
All Around Cowboy: Quade Hiatt of Canyon, Texas
See the overall results for each event including round one, round two, the short round, and the aggregate HERE.