2018 Redding Pro Rodeo
Crawley Continues His Roll, Rookie Wins Bulls At Redding
Crawley Continues His Roll, Rookie Wins Bulls At Redding
Bronc rider Jacobs Crawley continues to be unstoppable, while rookie bull rider Braden Richardson finds himself at the top of his event at Redding.
May 23, 2018
by Katy Lucas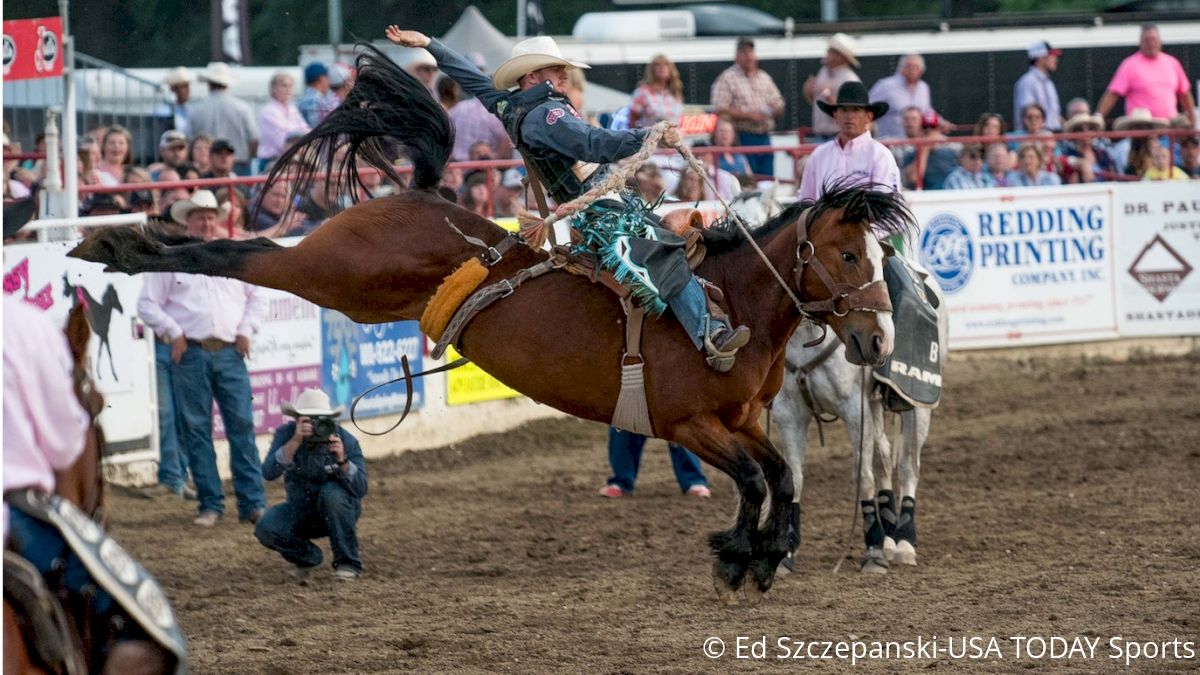 Rodeo fans packed it in to watch the Redding Pro Rodeo in Redding, California, last week. The mid-May rodeo handed out nearly $170,000 to PRCA contestants, including saddle bronc rider Jacobs Crawley, who has been the only name we've seen in the No. 1 spot in the standings for months.
Crawley picked up a $4,484 check to put his season total at $95,708.71.
A name on the leaderboard last weekend that we're not as used to seeing was bull rider Braden Richardson. The PRCA reported that Richardson competed on his permit for several years and struggled to get ahead, but since buying his full card late last season, things have been looking up.
"This is the biggest win of my career, and it feels good to win that much money," Richardson told prorodeo.com. "My plan is to win rookie of the year and make the NFR. When I was on my permit I struggled a lot, and it is a lot cooler now because I'm actually starting to make a little bit of money."
Richardson's $4,935 check has moved him into the No. 29 spot in the PRCA world standings and No. 3 in the rookie standings with a total of $22,733.65.
Congratulations to all of the Redding Pro Rodeo champions:
| | | |
| --- | --- | --- |
| Bareback | Bill Tutor | 87.5 |
| Steer Wrestling | Ty Erickson | 8.8 on two |
| Team Roping | Aaron Macy/Wyatt Cox | 14.8 on two |
| | Dan Williams Jr./Brush Minton | 14.8 on two |
| | Jeff Flenniken/Jake Minor | 14.8 on two |
| Saddle Bronc | Jacobs Crawley | 87 |
| Tie-Down Roping | Adam Gray | 18.2 on two |
| Barrel Racing | Mary Jo Camera | 17.36 |
| Bull Riding | Braden Richardson | 89 |
*See full results HERE.
Photos by: © Ed Szczepanski-USA TODAY Sports