Rising Star: Dawson Stewart, 18-Year-Old Steer Wrestler
Rising Star: Dawson Stewart, 18-Year-Old Steer Wrestler
Dawson Stewart proved he is a Rising Star in the steer wrestling game after winning 1st & 2nd at an OBJSWWC event and climbing to No. 1 in The Rank.
May 10, 2018
by Katy Lucas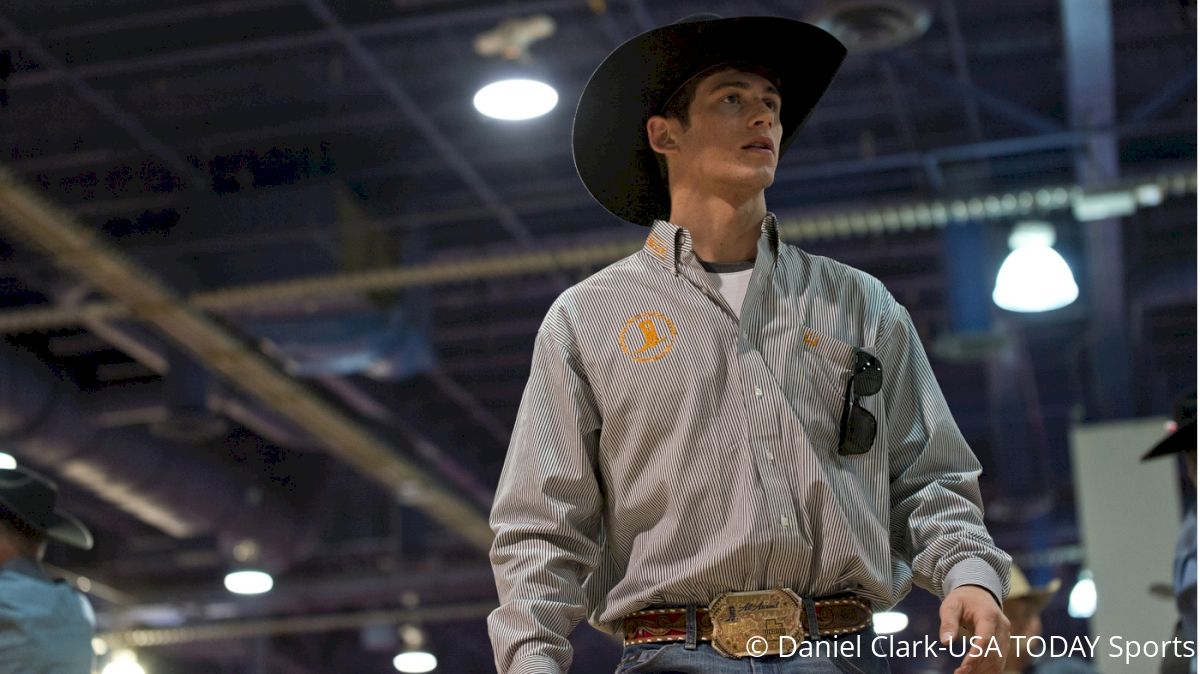 After a strong showing at the 2017 Junior NFR in Las Vegas, Dawson Stewart debuted on The Rank in the No. 4 spot. Four events into the Ote Berry Junior Steer Wrestling World Championship tour season, Stewart has climbed the ranks and now sits at No. 1 in the Steer Wrestling Rankings.
This Rising Star got his start the "cowboy way" by getting on some sheep to test his toughness. Like many young cowboys, the thrill of a big win was just what he needed to get hooked on the sport.
"I won my first ever check when I was 6," Stewart said. "I walked back to my dad after picking it up and said, 'This is the good life.'"
At the time, Stewart thought he would go on to be a bull rider, but he later changed his tune and focused on becoming a steer wrestler, tie-down roper, team roper, and cutter. When we caught up with Stewart the night before the short round of the steer wrestling at the Junior NFR, we also learned that he was not only multi-talented in the arena but in other high school sports, too.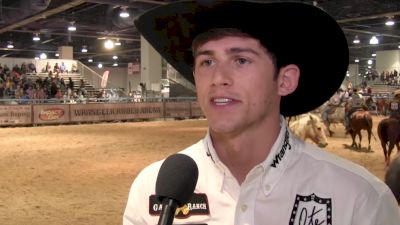 Dawson Stewart
Hometown: Erda, Utah
Age: 18
Events: Steer Wrestling, Tie-Down Roping, Team Roping, and Cutting
How did you get your start in rodeo?
My dad competed in high school rodeo and roped for many years after. When I was young I wanted to ride bulls, so of course I started where everyone else would and got on some sheep!
I grew up a little and started riding steers until I broke my arm. After I healed up my focus transferred straight to roping and steer wrestling.
Tell me some of your biggest accomplishments to date.
Two-time Utah High School Rodeo state champion steer wrestler
Utah High School Rodeo boys cutting state champion
Utah High School Rodeo all-around state champion
Top 15 in Gillette, Wyoming, at the National High School Finals Rodeo in the steer wrestling
Top 15 in Shawnee, Oklahoma, at the International Finals Youth Rodeo in the steer wrestling and sixth in the team roping
Qualified and placed third at Ote Berry's Junior Steer Wrestling World Championship at Junior NFR
What do you like to do when you're not competing?
I love to go camping, boating, fishing, hunting, riding ATVs, UTVs, and dirt bikes—anything outdoorsy sounds like me. I also enjoyed playing football and wrestling in high school.
Who is your greatest rodeo role model?
Dakota Eldridge
What is your favorite song?
Beautiful - Eminem
What is your favorite food?
Steak and pasta