2018 International Finals Youth Rodeo
IFYR Joins Roster Of Ote Berry Junior World Championship Tour Events
IFYR Joins Roster Of Ote Berry Junior World Championship Tour Events
The Ote Berry Junior Steer Wrestling Tour is picking up some prestigious events that will help young competitors on their way to the 2018 Junior NFR.
Apr 20, 2018
by Katy Lucas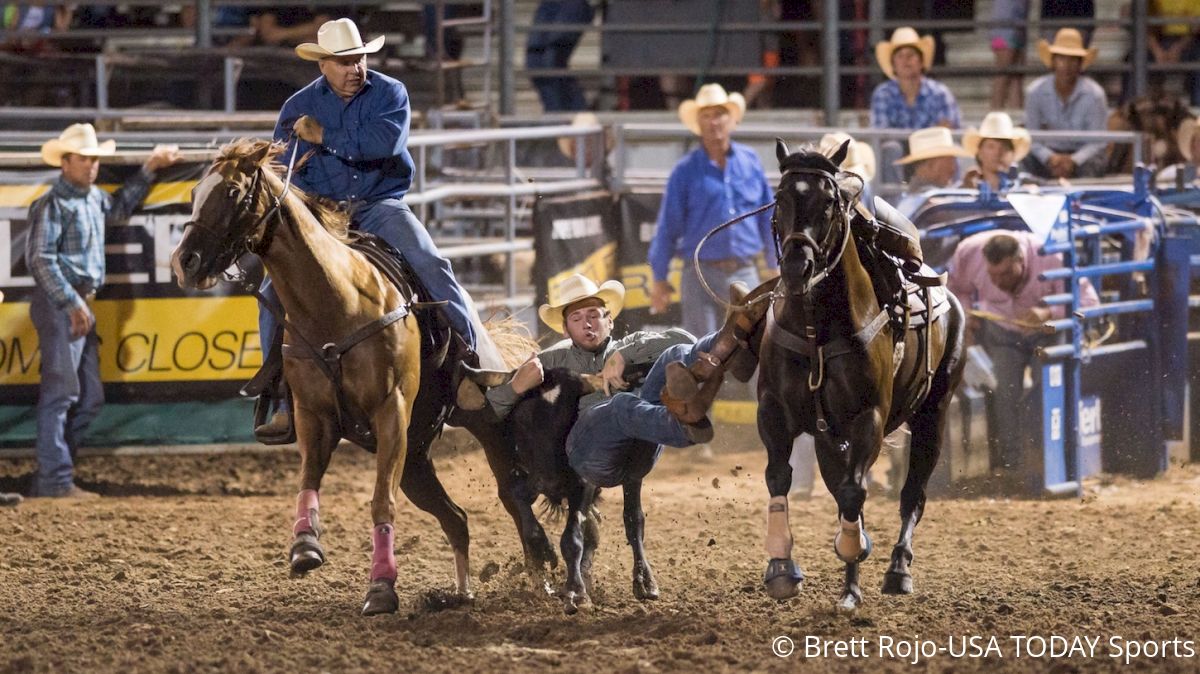 The Ote Berry Junior Steer Wrestling World Championship has added a key event to its tour for 2018: the International Finals Youth Rodeo. Known as the world's richest youth rodeo, the IFYR will be one of 18 stops on the tour—up from 12 in 2017.
"The mission statement of the Ote Berry's Junior Steer Wrestling World Championship and now OBJSWWC Tour is to provide a world-class competitive opportunity for the next generation of steer wrestling greats," the event's namesake, Ote Berry, said in a release on his Facebook page. "The IFYR has been a prestigious, elite youth rodeo for a quarter of a century now, so this partnership makes perfect sense. It'll draw more kids to the IFYR, and give more IFYR kids the chance to qualify for the OBJSWWC in Vegas."
The IFYR was involved in the tour last year—the champion and reserve champion received a pass in to the Junior NFR—but this year the event will officially be on the tour, and the top 10 contestants in each round, the average, plus six in the short round will receive points that will go towards the tour standings.
Berry has a unique and innovative take on how his standings work as well. Contestants not only receive points for winning an event but also for the number of contestants entered in an effort to truly find the toughest junior steer wrestling competitors on the tour.
The four-time world champion explained the point system and his excitement for the tour—that was in its first year at the Junior NFR—when we caught up with him in Las Vegas in December: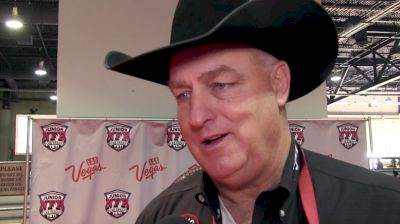 As an example, in an event with 50 entries, the points would be awarded as follows:
1st: 40 points for winning plus 50 points for the number of entries = 90 points
2nd: 36 + 50 = 86
3rd: 32 + 50 = 82
4th: 28 + 50 = 78
And so on.
Berry has a 16-and-under incentive for the younger competitors on the tour, with a chance for them to double-dip in the main category as well.
The Duvall's Steer Wrestling Jackpot, coming up May 18-20 on FloRodeo, will also be a part of the tour again in 2018. Last year, many names that ended up on the leaderboard at the Duvall's jackpot in Checotah, Oklahoma, eventually qualified to compete at the Junior NFR in Las Vegas.
Tour events are already underway for 2018 with young hopefuls setting out to qualify to become a junior world champion.