2017 Cinch Boyd Gaming Chute Out
Coming In Hot: CINCH Boyd Gaming Chute-Out Competitors
Coming In Hot: CINCH Boyd Gaming Chute-Out Competitors
The CINCH Boyd Gaming Chute-Out begins tomorrow in Las Vegas, and FloRodeo will stream all the action live!
Dec 6, 2017
by Hunter Sharpless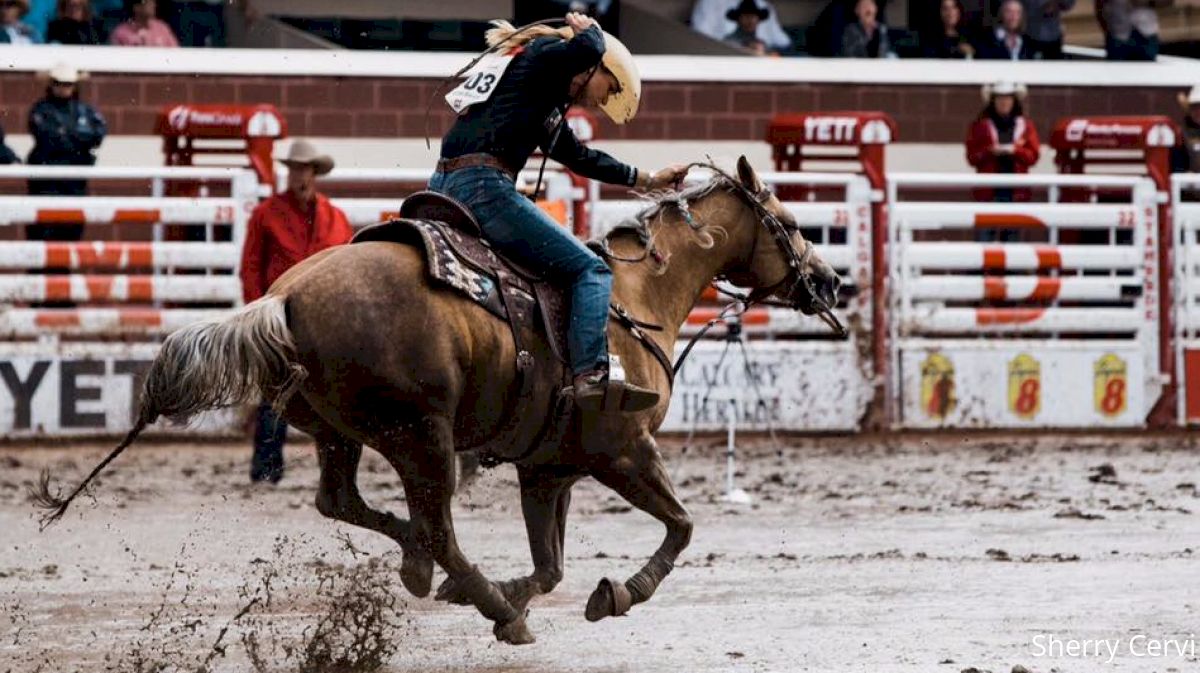 By Katy Lucas
The CINCH Boyd Gaming Chute-Out promises high scores and fast times with this year's lineup of legends and young hot-shots. Not only do you have the likes of world champions and veteran competitors like Fred Whitfield, Rich Skelton, Sherry Cervi, and Shane Proctor, but mix in cowboys that have already gotten their roll on for the 2018 rodeo season and you've got a deadly combination.
FloRodeo will stream the action live from Las Vegas, starting tomorrow!
Young bareback rider Shane O'Connell is coming in hot with over $18,000 already in the bank for the 2018 Professional Rodeo Cowboys Association (PRCA) rodeo season. The South Dakota cowboy will have to watch out for a bareback riding legend though, as he goes up against four-time world champion Kaycee Feild.
Two competitors in the steer wrestling will be feeling the adrenaline of some recent wins. Arkansas' Jason Thomas claimed the Canadian steer wrestling title back in November, the first American resident to ever take the title south of the border, and will be conditioned and ready for three more after his impressive string of six runs that also saw him beating the aggregate record at the Canadian Finals Rodeo.
Thomas will have to contend with Canadian legend Curtis Cassidy, a five-time WNFR qualifier, 12-time Canadian champion, and a cowboy who has already banked over $18,000 for the 2018 season.
The team roping is full of roping royalty, with world titles and many-time WNFR qualifiers littering the roster: Rich Skelton, Clay O'Brian Cooper, Derrick Begay, Jake Barnes, Matt Sherwood, and reigning world champion header Levi Simpson, just to name a few. Look ahead at what has already been won in the 2018 standings and you'll see Buddy Hawkins II at the top of the heeling standings with over $15,000 to his name, and a big confidence boost heading into the CINCH Boyd Gaming Chute-Out.
The saddle bronc is also a stacked lineup of competitors, with every single cowboy being a past WNFR qualifier — a total of 36 qualifications between the eight competitors. Looking back at last year's event, reigning Chute-Out champion Cort Scheer is in the mix along with 2016 reserve champion Wade Sundell, who is also sitting second in the 2018 world standings with over $13,000 already in the bank.
The legend has come to play in the tie down roping: eight-time world champion Fred Whitfield has made his presence known at the Chute-Out since its inception by winning third in 2015 and first in 2016. The list of competitors is also full of past WNFR competitors and a couple young-guns to watch out for: Ace Slone and Westyn Hughes, who just finished the 2017 PRCA season in the 18th and 20th spots, respectively. Both of these competitors also earned rookie of the year titles for their first years of PRCA competition.
Sherry Cervi is the first woman to cross the $3 million earning mark, a four-time world champion, and she's going to be at the CINCH Boyd Gaming Chute-Out. Cervi has become a household name in the ladies barrel racing and will be up against some familiar faces that she's raced against at the WNFR including Jana Bean, Tammy Fischer, Jackie Ganter, Taylor Jacob, and Christine Laughlin.
There is quite a mixed field in the bull riding of PRCA and Professional Bull Riders (PBR) competitors. You'll see reigning Chute-Out champion Brett Stall, legends like Shane Proctor and J.W. Harris, and young guns Chase Dougherty, Tristan Mize, and Brady Portenier, who have been slowly making the climb in the PRCA standings.
David and Goliath, veterans and young guns, household names and fresh faces — with this lineup of competitors the CINCH Boyd Gaming Chute-Out is set to be an exciting event that rodeo fans won't want to miss.
The third annual Cinch Boyd Gaming Chute-Out streams live on FloRodeo December 7-9 in Las Vegas, Nevada.