2017 Pro Agribition Rodeo
Athletes Fresh Off CFR Win Head to Agribition
Athletes Fresh Off CFR Win Head to Agribition
CFR44 is over, and the Canadian Professional Rodeo cowboys are gearing up for Agribition in Regina, Saskatchewan, on November 22.
Nov 18, 2017
by Hunter Sharpless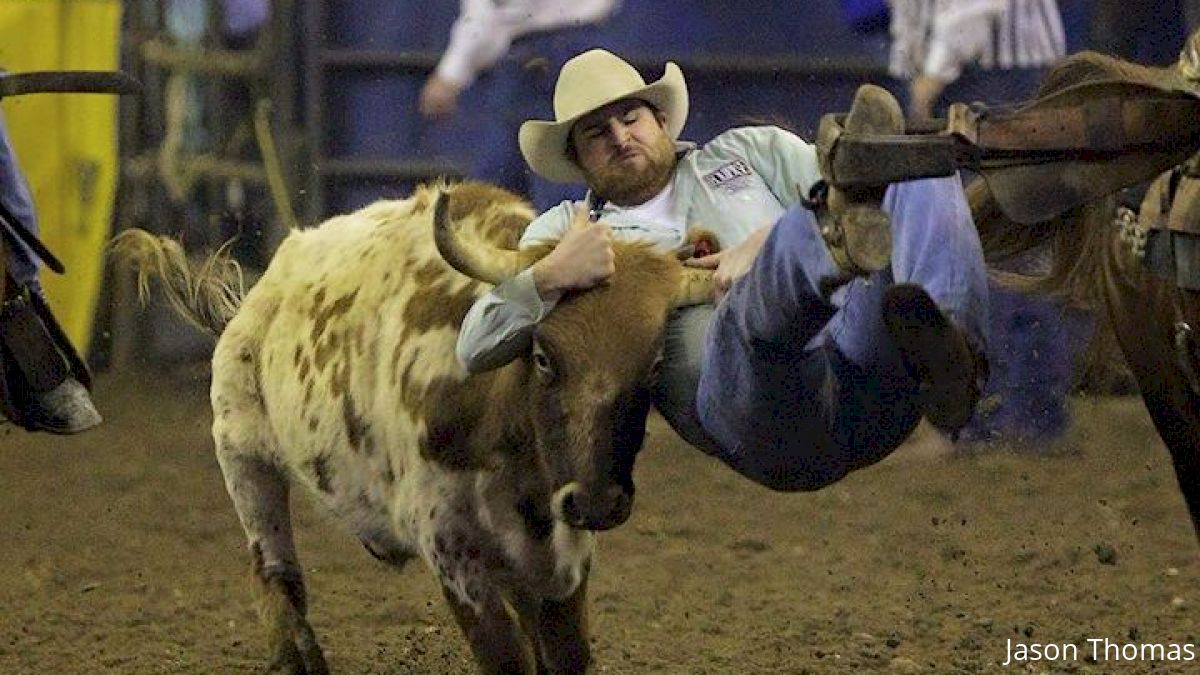 The top athletes of the Canadian Professional Rodeo Association have hardly worn the shine off buckles, or even had a chance to break in their Canadian champion saddles, before the 2018 season is yet to begin. The cowboys are still reeling from the exciting CFR44 last week at Northlands Coliseum in Edmonton, but with the next event kicking off in Regina, Saskatchewan, on November 22, they hardly have time to reminisce. It's time to prepare for the Canadian Western Agribition.
Best of all, you can catch all the action in Regina by tuning in to FloRodeo on November 22-25.
If fans didn't get their fill of CFR action, they'll have a chance to watch a semi-rematch at the Agribition, as many of the top rodeo competitors that were at the finals — including seven of the 10 freshly crowned Canadian champions — will square off in a two go-round and average format.
Among the newly minted champs competing at the Agribition is steer wrestling champion Jason Thomas. He qualified for his first CFR this year and left not only as the first American to win a Canadian steer wrestling title, but also setting a new aggregate record with his time of 23.4 seconds on six head of cattle (previously held by Curtis Cassidy with a time of 23.6 on six).
"I had a great experience at CFR," said the Arkansas cowboy. "I didn't really know what to expect having never been there before. I don't know if you could have written it up any better; it was just my time to win and I was happy and thankful to have a good week up there."
Thomas is wasting no time getting a jump on his 2018 CPRA season, but he jokingly admits that he almost missed the boat on this year's event.
"I didn't even know anything about Regina, to be completely honest," he said. "Tanner Milan and those guys were in Waco for the All-American finals and asked me if I was going to Regina and I said, 'Tanner, I don't even know what you're talking about right now.'"
The newly crowned Canadian champion and record holder says he's not a fan of flying, but he bent his "no fly before the Fourth of July" rule just to brave the cold one more time for Agribition. Barring "freezing to death," Thomas says he'll be back on Canadian soil in the springtime.
"Even if I don't do well [at Agribition]," he said, "you'll be seeing me again in Canada — I promise you. I enjoy it up there, and I've made a lot of friends."
Other 2017 Canadian champions set to compete at Agribition are saddle bronc champion Layton Green, tie down roping champion Logan Bird, team roping champions Levi Simpson (header) and Jeremy Buhler (heeler), all-around champion Ky Marshall, and hi-point champion Morgan Grant.
Watch the 2017 Canadian Western Agribition LIVE on FloRodeo November 22-25!
---
By Katy Lucas