The 25th annual International Finals Youth Rodeo kicks off Sunday, July 9th at 8pm CST in Shawnee, Okla. You will not want to miss any of the excitement from the 2017 International Finals Youth Rodeo (IFYR) as contestants showcase their best skills while competing for more than $250,000 in prize money!





The IFYR was established in 1993 and is now an internationally recognized high school rodeo. The IFYR is known as the world's richest youth rodeo, and it is held annually in Shawnee, Oklahoma. The IFYR has grown to attract the greatest high school rodeo athletes from around the world.

Events include:

Barrel Racing

Pole Bending

Breakaway Roping

Goat Tying

Team Roping

Tie-Down Roping

Steer Wrestling

Bull Riding

Saddle Bronc Riding

Bareback Riding
Events run simultaneously in three arenas during each performance.

West Arena #1- Timed Event Arena:

Team Roping

Steer Wrestling

Barrel Racing
Middle Arena #2- Timed Event Arena:
Breakaway Roping

Tie-Down Roping
East Arena #3- Roughstock Arena:
Bareback Riding

Goat Tying

Saddle Bronc Riding

Pole Bending

Bull Riding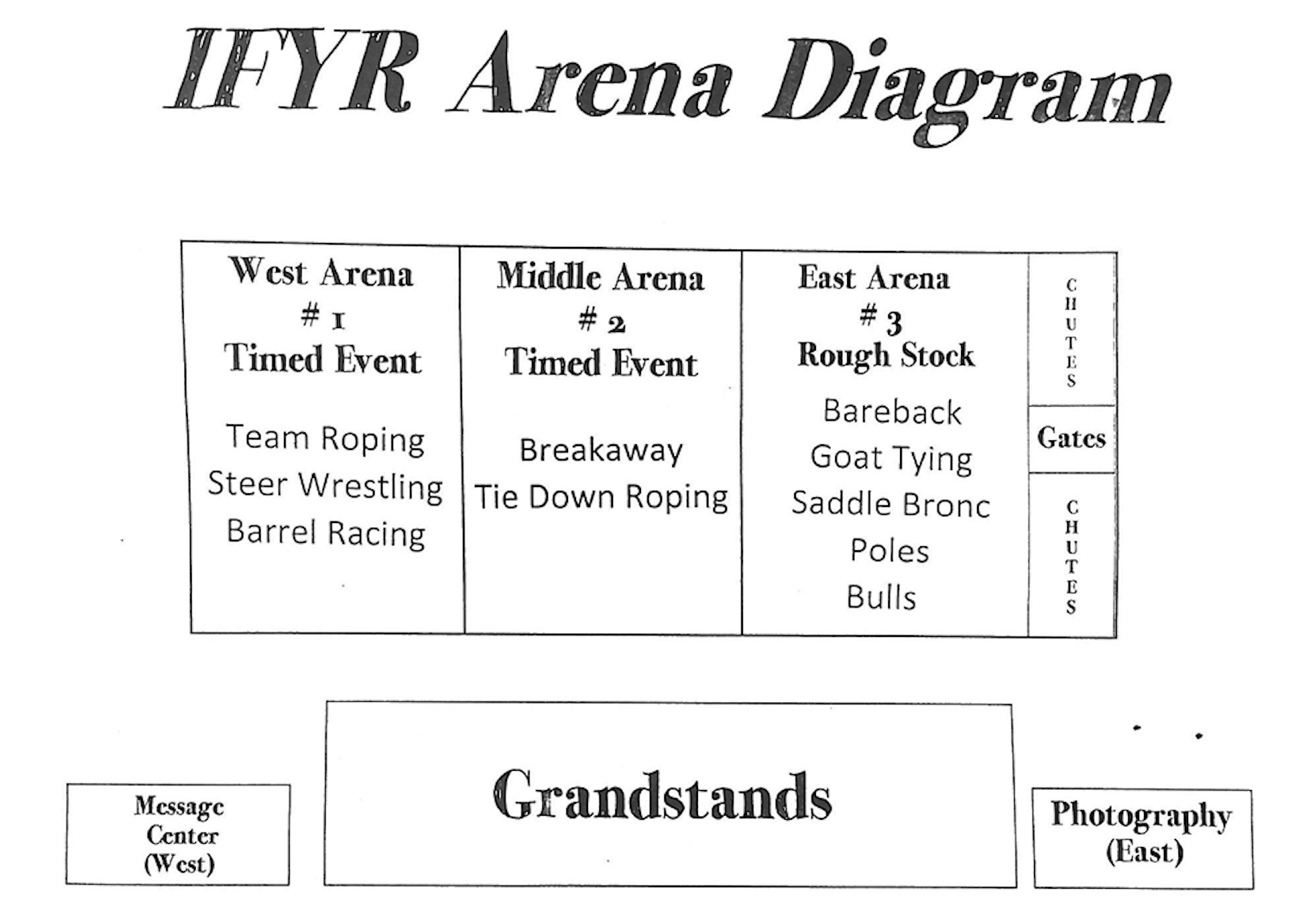 You can watch all three streams on
FloRodeo
. You can watch them individually or two at one time with a split screen. Here is a good demonstration on how to watch the streams:
The IFYR has 11 total performances, starting with the kick-off, Sunday, July 9th at 8 p.m. CST. Monday, July 10th through Friday, July 14th there are two performances daily, 9 a.m. CST and 7:30 p.m. CST. The finals performance is Friday, July 14th at 7:30 p.m. CST. The IFYR consists of two long go-rounds and the short go. All contestants compete once in each of the long go-rounds. The top 15 averages advance to the short round, which is held on Friday night.

The draw will be released Sunday afternoon, and you can stay tuned to FloRodeo to keep up with the latest.



How To Watch
ON TV: Now available on Roku and Apple TV 4
STREAMING: Available only on FloRodeo. A yearly FloPRO subscription provides access to ALL FloSports sites. SIGN UP HERE


Join The Conversation On Social

Like what you see? Sign up for our newsletter to stay current on all the latest rodeo news and your favorite content from FloRodeo.