TheRed River Chute Out in Ada, Okla. is quickly becoming one of the hottest stops on the UBBI schedule.


The Red River Chute Out is obviously becoming one of our member's favorite stops on our UBBI schedule," stated Randy Schmutz, general manager of the UBBI in a UBBI article. "The entry numbers have always been very healthy and it's obvious that folks just wanna be involved with this event!
In 2016, 255 bulls competed in the Derby, Classic, Youth Futurity, UFL Team Futurity and Open Futurity events with just over $97,000 in prize money awarded.
2016 Red River Chute Out Derby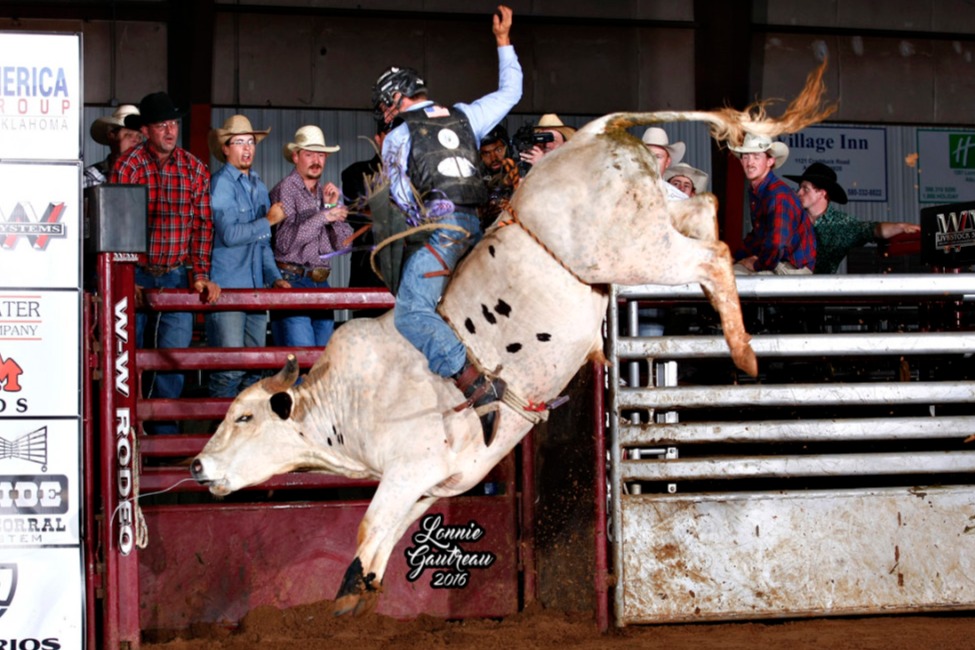 The 2016 Red River Chute Out Derby featured 54 bull entries. 40 bull riders from the Rank Bull Rider Tour competed on the Derby bulls. It took 87 points or better to be in the Top 10 to earn a check in the Derby. Sellers Bucking Bulls/UTC's bull #193, The Communicator, won the derby event with a score of 89.75 points and earned $3,415. Following in a close second was bull #341, Holycowranches.com, from H5 God's Mountain Bulls/Dean Wilson, scoring 89 points and earning $2,639.25. Gary Long with Long Ranch and his bull #BW 390 placed 3rd with 88.75 points, earning $2,018.25. Splitting 4/5 place were Rockin R Bucking Bulls #A14 Bad Vibes and Cord McCoy/K-C Bucking Bulls #387 Call the Law. Both bulls scored 88.25 points and earned $1,552.50 each. The 2016 Derby event at the Red River Chute Out paid out 10 places and over $15,000.
2016 Red River Chute Out Team Event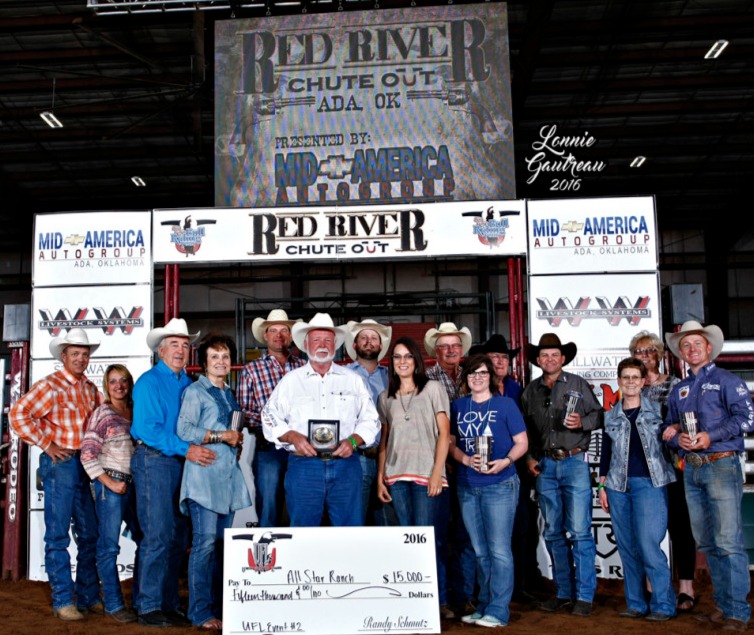 The 2016 Red River Chute Out was the 2nd stop on the UFL Team Tour. Twenty teams participated in the UFL Team event, with the Top 8 teams sharing in the $40,000 purse. Ted Keeling and his All Star Ranch franchise entered bull #413 Little Texas (89 pts), bull #43 Fist Full of Dollars (85.75 pts), and added bull #463 Red Rocker (89.5 pts) from Dee Bland. The All Star Ranch team total was 264.75 points, to win the UFL event and a check for $15,000.
2016 Red River Chute Out Classic Event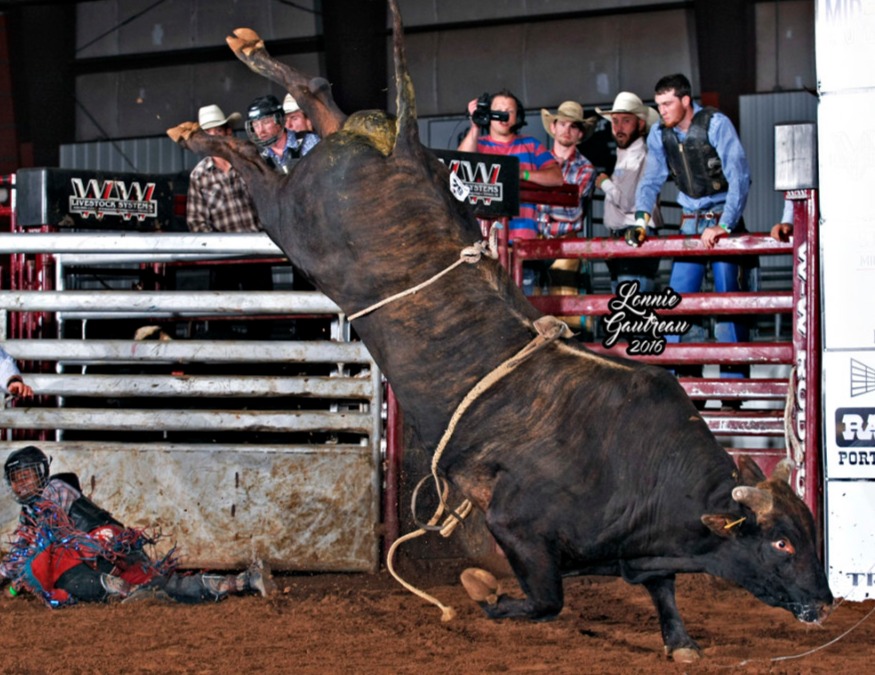 The Classic event on Saturday night proved to be as tough as usual at the 2016 Red River Chute Out. Thirty-two bulls battled it out for the chance to win the championship. Bull #255, Organized Crime, from D&H Cattle/OK Corralis/Gordon posted a whopping 91.75 point score to take the win and earn $2576. Following in 2nd place was the 2016 UBBI World Champion Derby bull #Z26, Acting Crazy, with a score of 90.75 points and earning $2,024. Bull #1206, Cut the Cord, from Aduddell/Owens scored 89 points winning 3rd in the event and earning $1,472. The 2016 Classic event at the Red River Chute Out paid 6 places and over $9,000.
The 2016 Red River Chute Out was a tremendous event, and the 2017 event is looking to be even better!
Complete Derby and Classic Event Results- 2016 Red River Chute Out
Complete UFL Team Results- 2016 Red River Chute Out

Watch the UBBI Red River Chute Out LIVE only on FloRodeo April 21-22

How To Watch
ON TV:
Now available on Roku and Apple TV 4
STREAMING:
Available only on FloRodeo. A yearly FloPRO subscription provides access to ALL FloSports sites.
SIGN UP HERE
Join The Conversation On Social

• Follow us on Twitter
@FloRodeo
• Follow us on Instagram
@FloRodeo
• Follow us on
Facebook
Like what you see? Sign up for our newsletter to stay current on all the latest rodeo news and your favorite content from FloRodeo.