The Red River Chute Out in Ada, OK, is quickly becoming one of the hottest stops on the UBBI schedule. The two-day showcase is set to make its return to Pontotoc County Agri-Plex on Friday, April 21, and Saturday, April 22, after seeing 255 bulls compete in the derby, classic, youth futurity, UFL team futurity, and open futurity events a year ago.

Watch the 2017 Red River Chute Out LIVE on FloRodeo on April 21-22


2016 Red River Chute Out Futurity Event
With just over $97,000 in prize money awarded, the 2016 Red River Chute Out featured a multi-layered futurity competition, which included an open competition. The Red River Chute out was the second stop on UFL team schedule and the second of three stops of the Wayne Hodges 4 Star Trailers Futurity Super Series. Of the 60 bulls in the UFL competition, all but 10 were also included in the open competition. A total of 112 futurity bulls competed, with 102 in the open futurity and 30 enrolled in the Super Series for additional chances to win cash.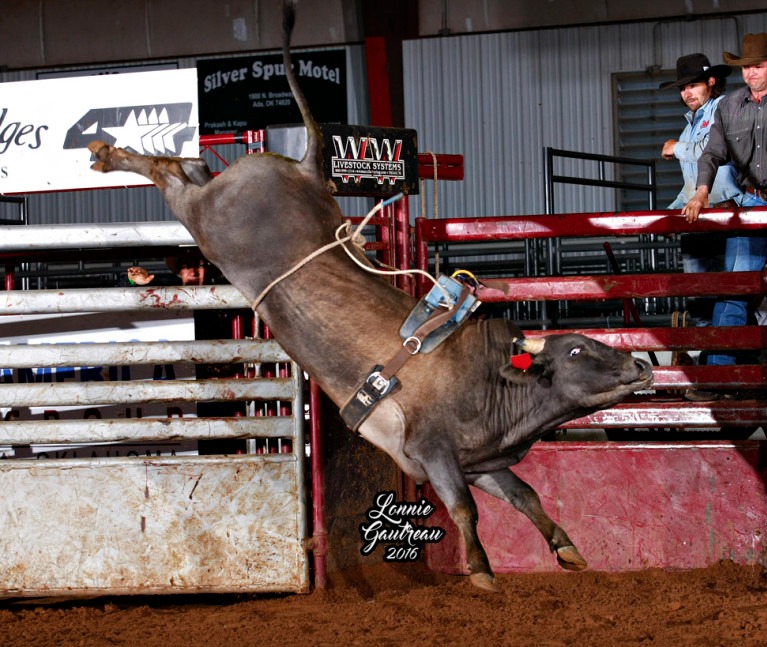 When all the dust settled in 2016, bull #457B Fireworks from D&H Cattle Company posted the highest score of 2016's entire futurity season. Fireworks scored 90.5 points to win $3,672. Cheyenne Owens' bull #29B scored 89.75 points to finish second and secure $2,237.63 in prize money. Third and fourth places were split between bull #463 Red Rocker from Dee Bland and bull #413 Little Texas from All Star Ranch. Both were also on the All Star Ranch UFL Team and scored 89.5 points. Bull #263 Kid From the Hood from Sellers Bucking Bulls/UTC continued his winning ways by placing fifth with 89 points. The 2016 futurity event at the Red River Chute Out paid 20 places and over $20,000 in prize money.



2016 Red River Chute Out Youth Futurity Event

In 2016, the Red River Chute Out had 57 youth entries from 40 different members, making it the largest single youth futurity event.


I cannot tell you how overwhelming it's been to see our UBBI Youth program grow in the last two years," UBBI general manager Randy Schmutz said in 2016. "To see the excitement on these kids faces and to watch them as they get to flank these calves and to see them helping each other to try and succeed... it's just inspirational!
Tim Dougherty, a UBBI member from Missouri, was inspired by the number of youth entries at the 2016 Red River Chute Out. He contacted the office prior to the event and contributed $700 added money to the youth futurity purse. There was also a pleasant surprise from David and April Scherotter, the parents of the late Clay Schrerotter, who competed as a UBBI youth member until his untimely death in August 2015. The Scherotter family unexpectedly donated $300 toward the youth futurity purse as well.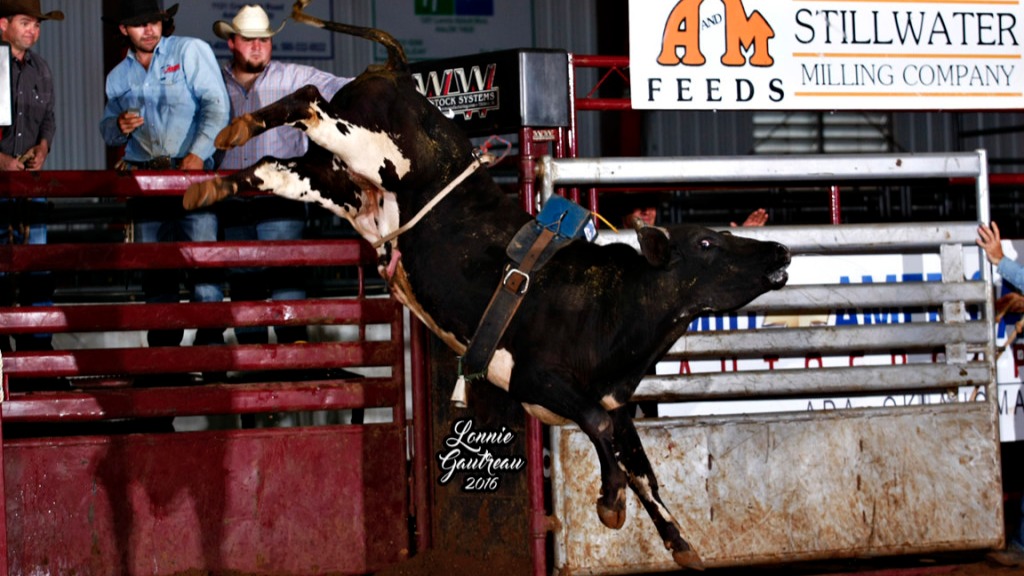 In 2016, the youth futurity at the Red River Chute Out paid out 19 places and over $2,000. Karley Page, the daughter of HD Page, captured first and third place. Her bull #5B- posted a score of 88 points to take first place and earn $2,046. Her other bull, #405, posted a score of 86.75 points to grab third overall and $868. Kason Arjona, the son of Stu Crowe, finished second after his bull, 14-6, Livin The Life, scored 87.25. Fourth place went to bull #429 Can't Get Right from Cassidi Porter. Other youth bulls in the top 10 included bull #415 Gangster's Playin Hooky from Two Brothers Bucking Bulls/Orin Cobb; bull #453 Sky Jack 2 from Walker Roy West; bull #405 Kick Start from Millie Chism; bull #462 Lil Willard from Cade Davis; bull #04 Prayer Warrior from Two Brothers Bucking Bulls/Westin Cobb; and bull #452 Start a Riot from Baylee Burleson.

Complete Open and Youth Futurity Results: 2016 Red River Chute Out




How To Watch
ON TV: Now available on Roku and Apple TV 4
STREAMING: Available only on FloRodeo. A yearly FloPRO subscription provides access to ALL FloSports sites. SIGN UP HERE


Join The Conversation On Social

• Follow us on Twitter @FloRodeo
• Follow us on Instagram @FloRodeo
• Follow us on Facebook


Like what you see? Sign up for our newsletter to stay current on all the latest rodeo news and your favorite content from FloRodeo.