Griemsman's Incredible Equine Partner Passes After Catastrophic Accident
Griemsman's Incredible Equine Partner Passes After Catastrophic Accident
Jana Griemsman loses her great mare, Chase It With Brandy, after a catastropic accident at the RAM National Circuit Finals last week.
Apr 11, 2017
by Cassie Emerson Emerson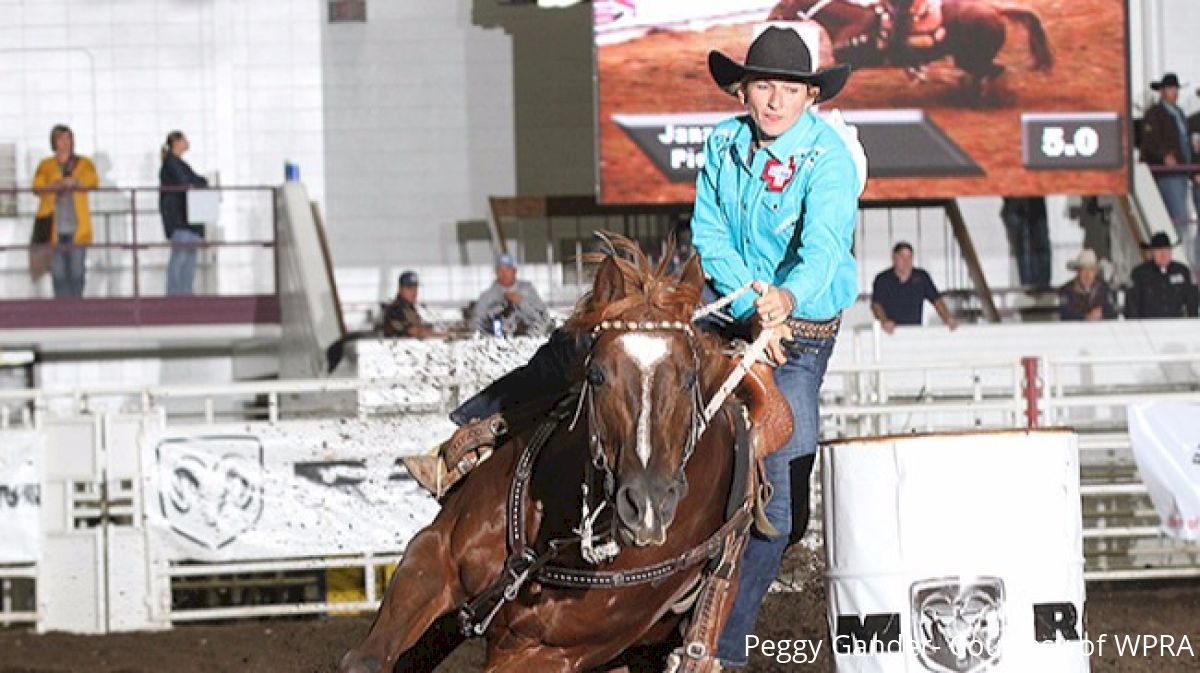 The family of Jana Griemsman is mourning the loss of its great mare, Chase It With Brandy, following a catastrophic injury at the RAM National Circuit Finals semifinal round last week in Kissimmee, FL.

The team was poised to be one of the top money-earning duos of the event coming into the semifinal round. Griemsman and "Brandy" won the second round of competition with the fastest run of the entire weekend, which led them to win the average of the first two rounds. Griemsman led the top eight into the semifinals with $12,508 in winnings.

The duo had its breakout season in 2016 but finished just out of the top 15 to go to the Wrangler National Finals Rodeo. "Brandy" was named horse of the year for the Badlands Circuit and was often referred to by Griemsman a horse of a lifetime.

Chase It With Brandy was considered part of the family. The filly was born at the home of Griemsman's parents. Her sister, Jill Moody, sent the filly to Griemsman when she turned 2. Brandy was by TM Shakem Drift an 18-year-old stud owned by Terry Moody, Jill's husband. Paul Griemsman, Jana's husband, started the mare, and then Jana started competing on the mare.

There are no words that can express the rodeo community's sympathy and soothe the pain of losing such an incredible equine partner. The Griemsmans' family and friends are asking for prayers and privacy during this very difficult time.


Like what you see? Sign up for our newsletter to stay current on all the latest rodeo news and your favorite content from FloRodeo.