2017 Ram National Circuit Finals
RNCFR: Round 1 Recap
RNCFR: Round 1 Recap
RAM National Circuit Finals Round 1 Recap and Results
Apr 8, 2017
by Cassie Emerson Emerson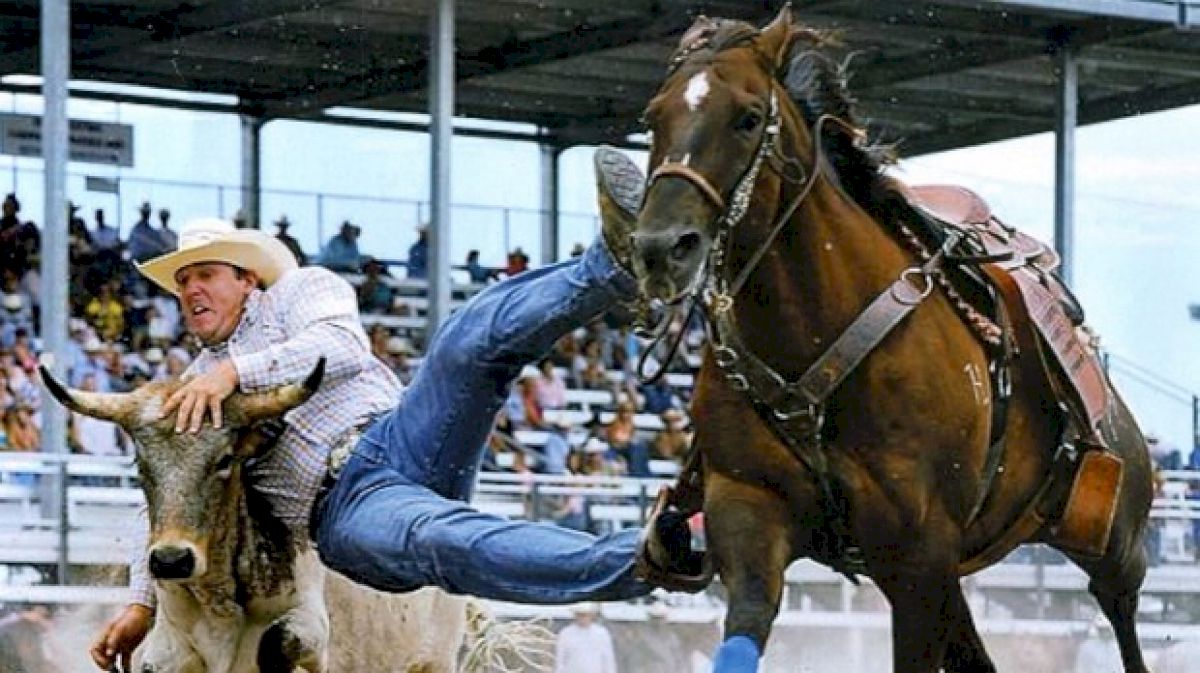 Round 1 of the RAM National Circuit Finals Rodeo (RNCFR) wrapped up Friday night in Kissimmee, Florida. The cowboys are laying it all on the line because the money is more important than ever this year at the RNCFR. As per new PRCA bylaws, all money won at the 12 circuit finals rodeos, All American ProRodeo Finals, and the RNCFR count toward the 2017 WEATHER GUARD® PRCA World Standings.
The amount of money on the line is giving cowboys a chance to really advance their positions in the 2017 WEATHER GUARD® PRCA World Standings.
Friday night was Wrangler National Patriot Night at the Silver Spurs Arena. Before the performance began, 40-plus Marines took their oath of enlistment in the arena in a special ceremony.
The tournament-style RNCFR format determines the National Circuit Champions in each event. All 24 qualifiers from the 12 circuits compete in the two preliminary rounds of the rodeo. The top eight contestants from each event advance to the semifinal, with all previous scores and times thrown out. The top four move on to the final round, a sudden-death competition that determines the national circuit champion in each event.
The second round begins at 1:30 p.m. (ET) Saturday and concludes Saturday night with a 7:30 p.m. (ET) performance. The RNCFR will crown its 2017 National Champions in the final performance at 2:30 p.m. (ET) Sunday.
Round 1 ResultsBareback riding:
First round:
1. Caleb Bennett, 87 points on United Pro Rodeo's War Party, $6,254
2. (tie) R.C. Landingham, Wyatt Bloom and Frank Morton, 82, $3,475 each
5. (tie) Ty Breuer and Tanner Aus, 81, $1,137 each
Steer wrestling:
First round:
1. Olin Ellsworth, 3.9 seconds, $6,254
2. Dean McIntyre, 4.1, $4,738
3. (tie) Blaine Jones and Bob Lawlyes, 4.2, $2,843 each
5. Nick Guy, 4.3, $1,327
6. Newt Novich, 4.4, $948
Team roping:
First round:
1. Hayes Smith/Russell Cardoza, 4.7 seconds, $6,254 each
2. Edward Hawley Jr./Ty Romo, 4.9, $4,738
3. Jaguar Terrill/Jason Warner, 5.3, $3,412
4. Riley Minor/Brady Minor, 5.5, $2,274
5. Jesse Stipes/Buddy Hawkins II, 5.6, $1,327
6. Luke Brown/Wesley Thorp, 5.9, $948
Saddle bronc riding:
First round:
1. Jacobs Crawley, 86 points on Harry Vold Rodeo's Pillow Talk, $6,218
2. Tyrell J Smith, 82.5, $4,711
3. Jesse Wright, 81.5, $3,392
4. Logan Allen, 80, $2,261
5. (tie) Cameron Messier and Chuck Schmidt, 79.5, $1,131 each
Tie-down roping:
First round:
1. J.R. Myers, 7.7 seconds, $6,254
2. Randall Carlisle, 7.9, $4,738
3. Jared Kempker, 8.5, $3,412
4. T.J. Hobson, 8.6, $2,274
5. Matt Shiozawa, 8.7, $1,327
6. Joseph Parsons, 8.9, $948

Barrel racing:
First round:
1. Tracy Nowlin, 15.28 seconds, $6,254
2. Lori Todd, 15.38, $4,738
3. Tiany Schuster, 15.43, $3,412
4. Emily Miller, 15.46, $2,274
5. Lisa Lockhart, 15.48, $1,327
6. Amberleigh Moore, 15.51, $948

Bull riding:
First round:
1. Josh Frost, 85 points on Pete Carr Pro Rodeo's Son Of Sam, $6,254
2. Roscoe Jarboe, 84.5, $4,738
3. Jordan Spears, 83.5, $3,412
4. (tie) Francisco Garcia and Garrett Smith, 81.5, $1,801 each
6. Lane Lasley, 68, $948
Information Courtesy of PRCA
​