2016 ERA World Championship
ERA Worlds Day 2 Recap
ERA Worlds Day 2 Recap
A summation of day 2 at ERA World Championships.
Dec 18, 2016
by Willie Saylor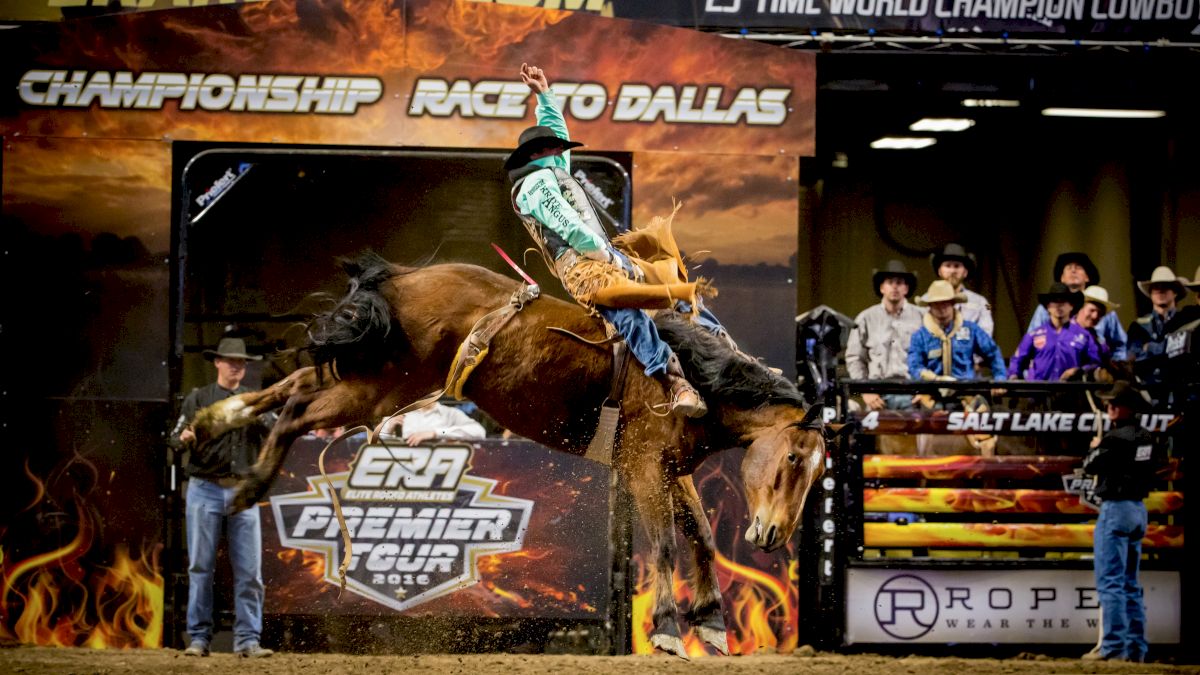 by Hope Sickler

Saturday night wrapped up the second round of the Elite Rodeo Association (ERA) World Championship Finals at the American Airlines Center in Dallas. Adrenaline filled the fan-packed stadium as the top athletes in the ERA went head-to-head with only one round left to go before the ERA World Champions get named.
Cody Campbell rode Alligator Arms to 8-seconds and a score of 82-points which earned him a victory lap on Saturday night and 600-points to his standings. First round winner Zack Oakes was bucked off his bull and lost the driver's seat in the World Championship Standings to Campbell. Oakes sits in second place while Neil Holmes is third.
Things got fast in the steer wrestling in round two when Stockton Graves got his steer down in 3.76 seconds. Graves now leads the World Championship Standings while first round winner Bray Armes sits in second and Jake Rinehart finishes up the top 3.
In the team roping, Clay Tryan and Jade Corkill did it again and won round two with their smokin' fast run of 3.94-seconds. Tryan and Corkill won round one and round two and are sitting comfortably in first in the World Championship Standings. Derrick Begay and Clay O'Brien Cooper are second while Kaleb Driggers and Junior Nogueira sit third.
Kassie Mowry is proving that she didn't just show up to the American Airlines Center to sign autographs. Mowry won the round again Saturday evening with a time of 13.028 seconds. Lisa Lockhart still leads the standings, Fallon Taylor is second and Kassidy Dennison sits in third.
The heat was brought tonight in the tie-down roping when Marty Yates tied his calf in 6.67 seconds, a definite crowd pleaser. After Saturday night, Shane Hanchey still leads the standings, Caleb Smidt is second and Tuf Cooper third.
Chet Johnson let his presence be known when he rode James Bond for a score of 85-points and 600-points in the saddle bronc riding in round two. Cort Scheer is still sitting on top in the standings while Zeke Thurston is in second and one of the most popular cowboy's in the ERA, Wade Sundell, wraps up the top three.
Shady Lounge had nothing on Austin Foss, as Foss rode for 8-seconds and 86.5-points in the bareback riding. Steven Dent and Kaycee Feild sit 1-2 in the standings while Bobby Mote is third.
Full Results, Videos, and Standings