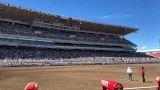 2019 Calgary Stampede: RidePass PRO
Jul 5-14
Calgary, Alberta, CA
Find Videos
Filter Videos

48 Videos

Event

Bareback

4

Barrel Racing

4

Saddle Bronc

4

Bull Riding

3

Steer Wrestling

3

Tie Down Roping

3

Association

WPRA

6

CPRA

1

NHSRA

1

NJHSRA

1

NLBRA

1

PBR

1

PRCA

1

WCRA

1

Content Type

Interview

26

Full Event Replay

21

Highlight

1

Gender

Level

Professional

47

Amateur

1

College

1

High School

1

Junior

1

People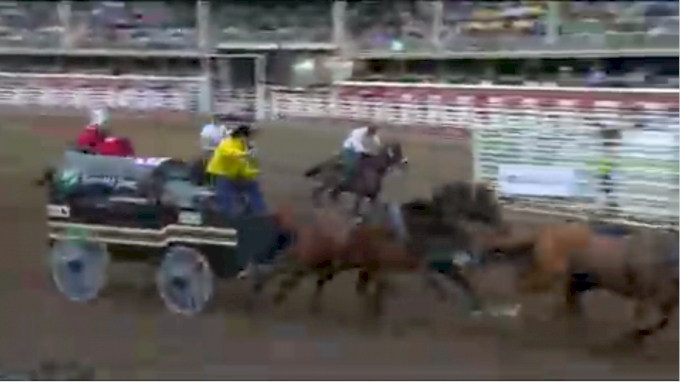 Unlock this video, live events, and more with a subscription!
Get Started
Already a subscriber? Log In
2019 Calgary Stampede | CHUCKWAGONS | Day Five | RidePass PRO
Jul 10, 2019
Watch the full replay of day five of the 2019 Calgary Stampede chuckwagon races on July 9 in Calgary, Alberta.
---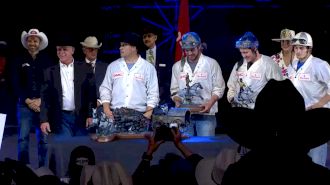 2019 Calgary Stampede | CHUCKWAGONS | Championship | RidePass PRO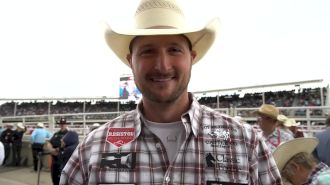 Kyle Irwin: A Great Horse, Competing With Great Friends, And A Great Future With $100,000 To Spend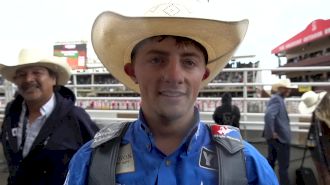 'Amazing Is Cutting It Short' - Rusty Wright Wins The 2019 Calgary Stampede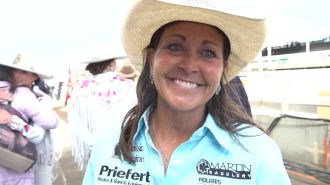 'Bless Her Heart' - Lisa Lockhart Wins Calgary Stampede Title On Rosa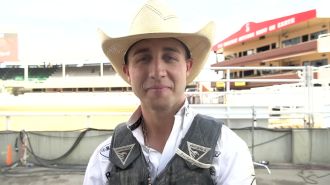 'I Had A Peace & A Calm Over Me' - Sage Kimzey Wins 4th Calgary Stampede Title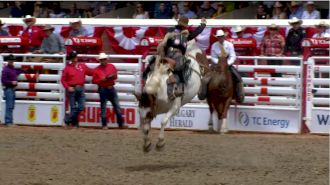 2019 Calgary Stampede | RODEO | Championship | RidePass PRO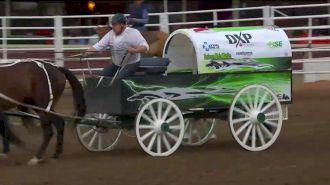 2019 Calgary Stampede | CHUCKWAGONS | Semifinals | RidePass PRO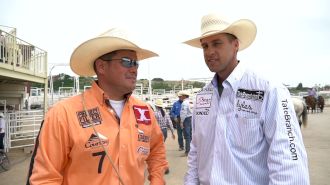 A Shorter Rope, Deja Vu, & Families In The Stands: Shiozawa And Moore At Calgary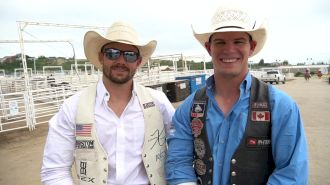 Championship Sunday Bound! Clements And Stemo Top The Field In The Bareback At Calgary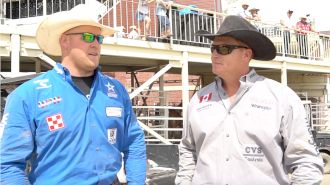 'Everybody Is Backed Against The Wall In This Wildcard Round' - Lummus & Cassidy Make It Through Saturday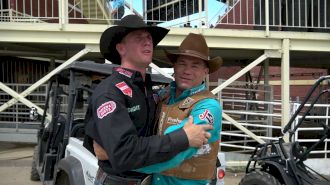 Sterling Crawley Takes Over The 'Mic' To Interview Cody DeMoss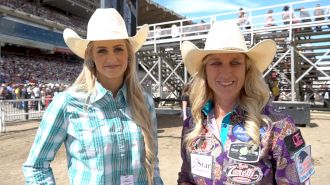 Callahan Crossley & Amberleigh Moore Both Make It Through Wildcard Saturday On Moore's Horses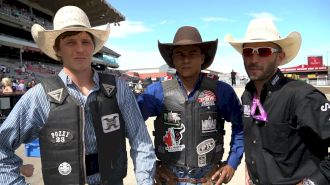 Gloria & Green: The Reigning Champ & A First Timer Move On To Championship Sunday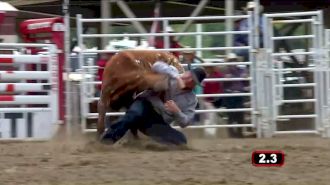 2019 Calgary Stampede | RODEO | Wildcard | RidePass PRO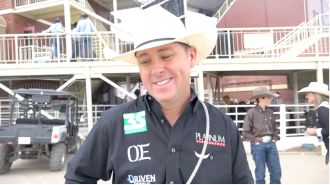 Trevor Brazil: 'The King Of The Cowboys' Set To Compete In Wildcard Saturday At Calgary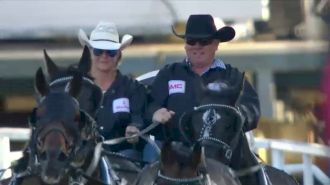 2019 Calgary Stampede | CHUCKWAGONS | Day Eight | RidePass PRO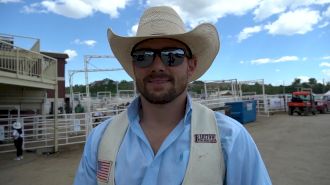 Mason Clements Prepares For Battle On Wildcard Saturday At The Calgary Stampede
'Me Being Second Roper Today I Think Played Into My Hand' - Shane Hanchey On Advancing To Sunday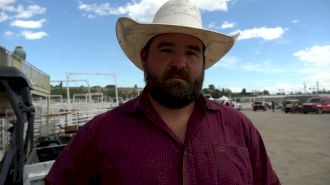 'My Confidence Is Through The Roof Right Now' - Kody Dollery Heads Into Wildcard Saturday With A Win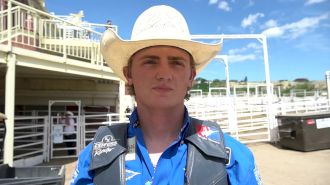 Ryder Wright Says The Caliber Of Horses At The Calgary Stampede Makes It A 'Riding Contest'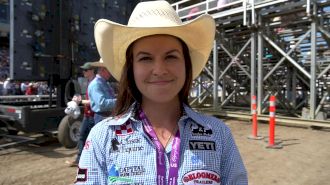 'To Be In A Group With Such Elite Women, Wow' - Hailey Kinsel On The Top 8 Moving On At Calgary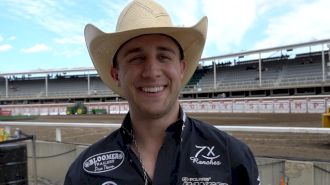 'The Guys Brought Their Riding Pants' - Sage Kimzey On 10/10 Day In Bull Riding At Calgary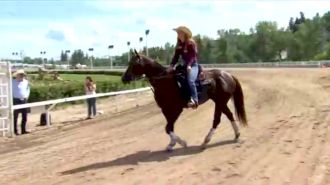 2019 Calgary Stampede | RODEO | Day Eight | RidePass PRO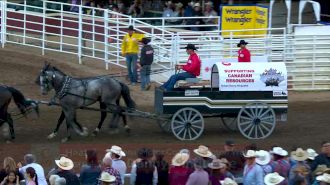 2019 Calgary Stampede | CHUCKWAGONS | Day Seven, Part B | RidePass PRO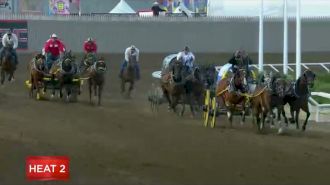 2019 Calgary Stampede | CHUCKWAGONS | Day Seven, Part A | RidePass PRO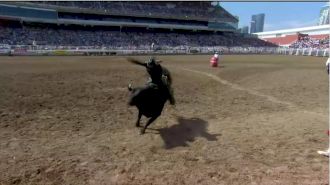 2019 Calgary Stampede | RODEO | Day Seven | RidePass PRO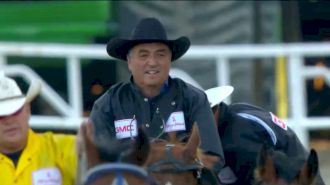 2019 Calgary Stampede | CHUCKWAGONS | Day Six | RidePass PRO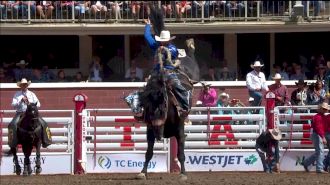 2019 Calgary Stampede | RODEO | Day Six | RidePass PRO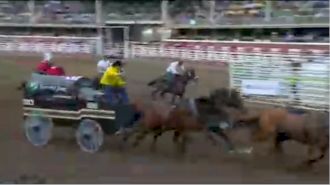 2019 Calgary Stampede | CHUCKWAGONS | Day Five | RidePass PRO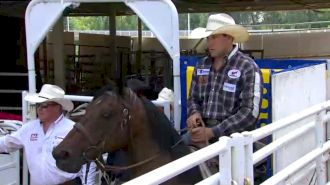 2019 Calgary Stampede | RODEO | Day Five | RidePass PRO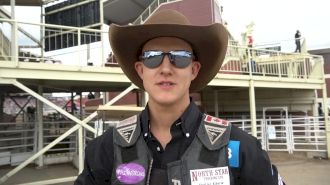 Calgary Stampede: The House That Zeke Thurston Built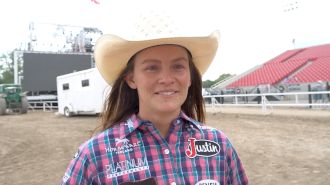 'You Just Never Know When She's Going To Slam The Clock' - Ivy Conrado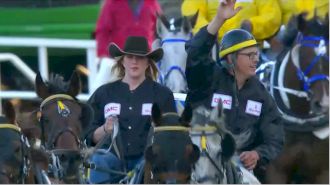 2019 Calgary Stampede | CHUCKWAGONS | Day Four | RidePass PRO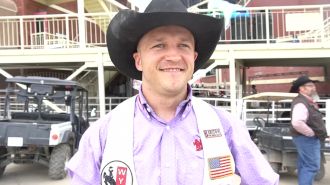 Making Moves: Seth Hardwick Wins Day 4 At Calgary To Slide Into Championship Sunday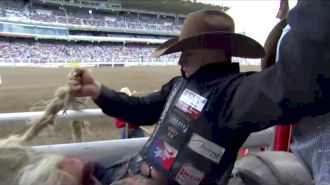 2019 Calgary Stampede | RODEO | Day Four | RidePass PRO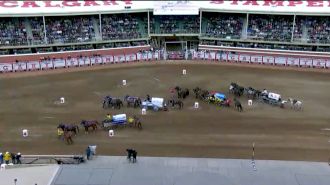 2019 Calgary Stampede | CHUCKWAGONS | Day Three | RidePass PRO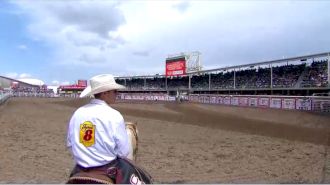 2019 Calgary Stampede | RODEO | Day Three | RidePass PRO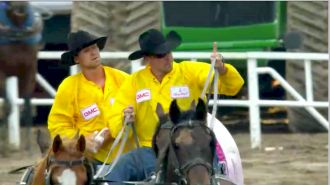 2019 Calgary Stampede | CHUCKWAGONS | Day Two | RidePass PRO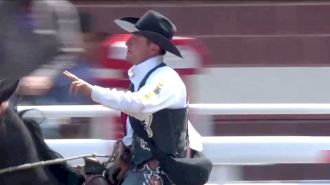 2019 Calgary Stampede | RODEO | Day Two | RidePass PRO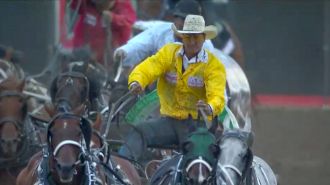 2019 Calgary Stampede | CHUCKWAGONS | Day One | RidePass PRO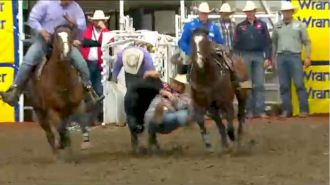 2019 Calgary Stampede | RODEO | Day One | RidePass PRO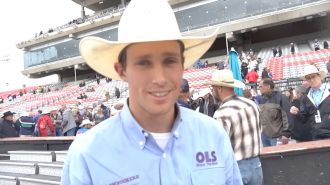 'Every Canadian Kid Growing Up Wants To Win The Calgary Stampede' - Jared Parsonage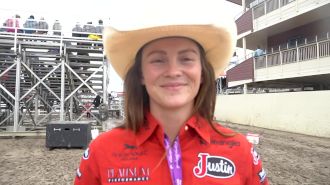 'The Best Mud You've Ever Ran In' - Ivy Conrado On The Grounds Crew At Calgary Stampede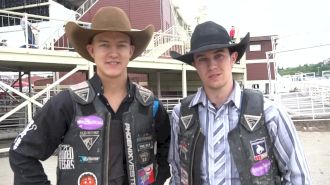 Calgary Stampede Winning 'Veteran' Zeke Thurston Ties With First-Timer Chase Brooks On Day One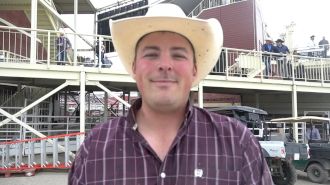 'That Was The Coolest Thing I Could Ever Do' - Craig Weisgerber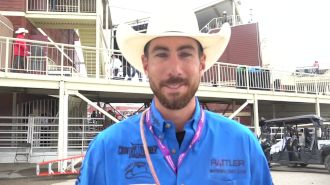 Second Year At Calgary Stampede Already Going Better For Jake Pratt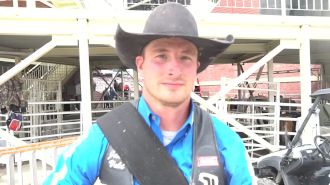 Jake Vold Wins Opening Performance Of Calgary Stampede With 88-Point Ride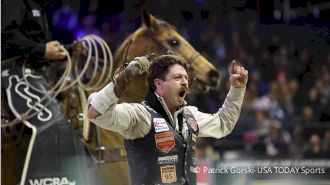 Watch Over 150 Events On FloRodeo In 2019