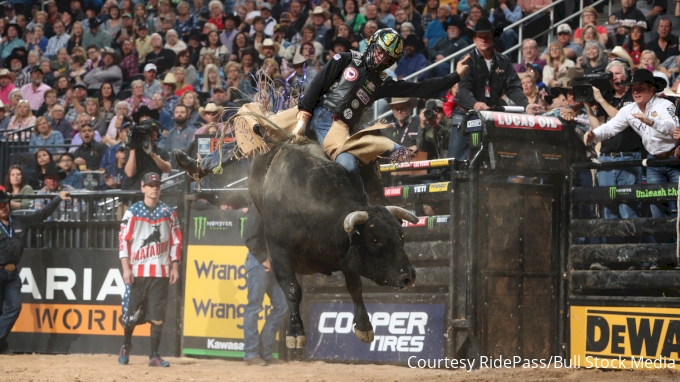 One of several top events happening in Denver, Colorado this time of year, the PBR Velocity Tour's stop at the National Western Stock Show grounds in Denver, Colorado is one you can't miss. Watch the Velocity Tour bull riders compete in two long rounds and a championship round at the Denver PBR Chute Out January 14 to 16, 2019.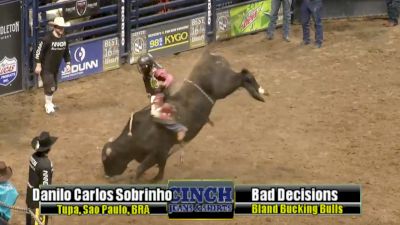 Danilo Carlos Sobrinho On A Hot Streak Heading To Portland
Jan 17, 2019
Danilo Carlos Sobrinho is coming off of two 89+ point rides at the Denver PBR Chute Out as he looks to the Portland Classic this weekend. Sobrinho rode Bland Bucking Bulls' Bad Decisions in round one at Denver for 89 points, and coupled that with a 89.5 point score aboard Flying S Bucking Bulls' Stone Cold Crazy in round two.
See if Sobrinho will ride that high all the way to the PBR Velocity Tour's Portland Classic in Portland, Oregon, LIVE on FloRodeo, Jan. 19.
Sign up to watch by clicking HERE.