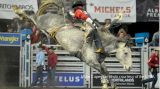 2018 Canadian Finals Rodeo
Red Deer, Alberta, CA
Oct 30 - Nov 4, 2018
Find Videos
Filter Videos

66 Videos

Event

Bareback

7

Bull Riding

6

Barrel Racing

4

Saddle Bronc

3

Tie Down Roping

3

Steer Wrestling

1

Team Roping

1

Association

Content Type

Highlight

35

Interview

17

Full Event Replay

6

Show

6

FloFilm

2

Feature

1

News

1

Gender

Level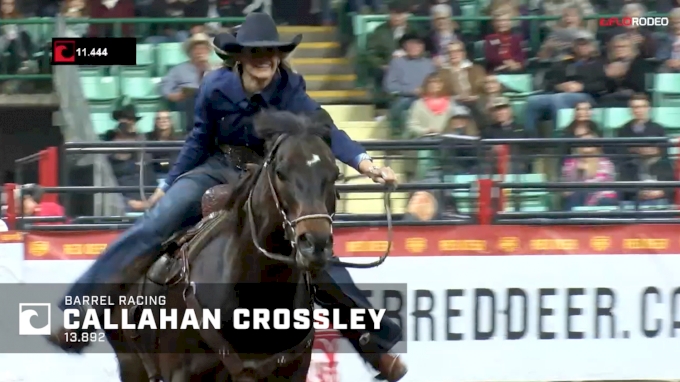 Watch Callahan Crossley Make 6 Sub-14 Second Runs At CFR45
Nov 6, 2018
Callahan Crossley never stepped over the 14-second mark at the 2018 Canadian Finals Rodeo. In fact, by the end of the week, she was the only barrel racer to not break the 14-second barrier and now owns the three fastest times for the brand new home of the CFR.
Crossley—who is an extremely humble cowgirl—called her experience at her third CFR simply, "an unreal week".
The Hermiston, Oregon, cowgirl and her 20-year-old horse, whom they lovingly call "Bionic Brownie," took home four round wins, placed second in the other two, and won the aggregate by over two seconds (quite the feat in the event that tends to result in the tightest races is rodeo). Her efforts resulted in a $73,575 paycheck for the five days of work and came together to award Callahan first Canadian title.
---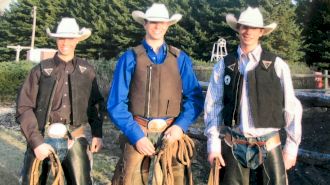 Larsen Brothers On Record-Setting Mission En Route To Canadian Finals Rodeo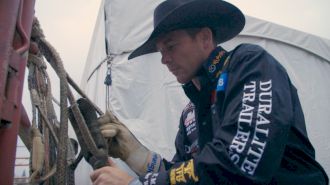 Scott Schiffner Prepares For His Final Six Rides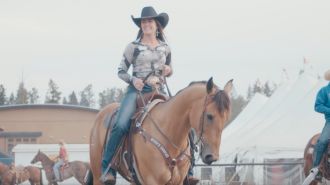 'Exactly What We've Been Trained To Do': Pozzobon Prepares To Defend Title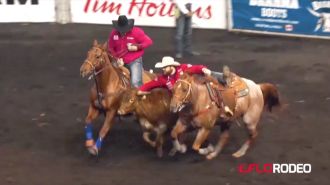 Pro Tour, Grass Roots Final, & Canadian Finals Rodeo On FloRodeo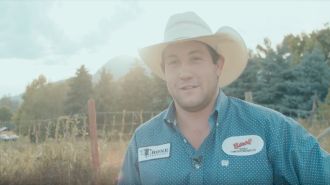 Following In My Dad's Footsteps: Guenthner's Quest For A Canadian Title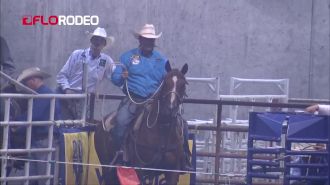 Riley Warren Is Roping Better Than Ever In 2018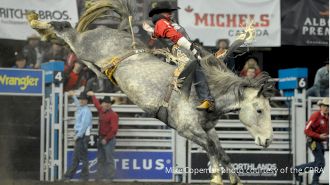 Performance 1: 2018 Canadian Finals Rodeo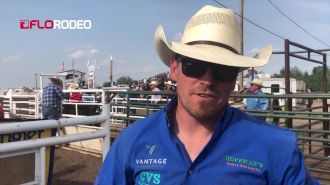 Chance Butterfield Continues To Win Just One Year After Near-Death Injury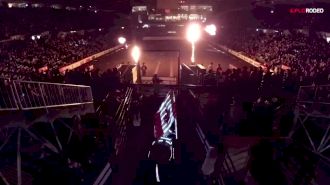 Performance 5: 2018 Canadian Finals Rodeo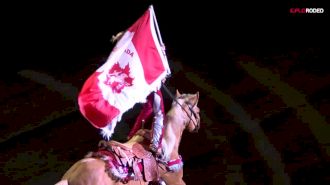 Performance 6: 2018 Canadian Finals Rodeo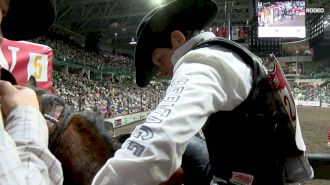 Performance 3: 2018 Canadian Finals Rodeo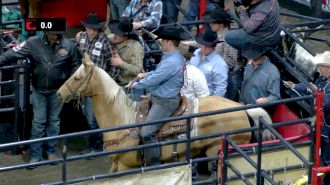 Performance 2: 2018 Canadian Finals Rodeo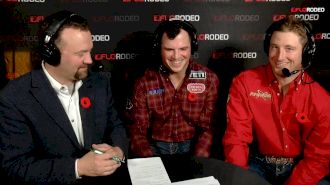 JR Vezain Talks Bareback Riding With Richmond Champion & Jake Vold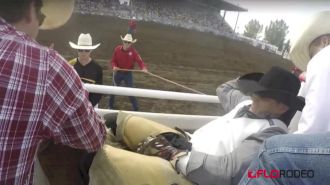 The Bareback Ride That Made Us Ask If This Is Ty Taypotat's Year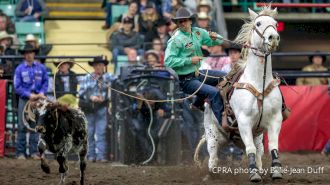 Give It Up For The 3-Time Canadian Champion Tie-Down Roper
Jeff Robson Shares The Details Of The CFR45 Deal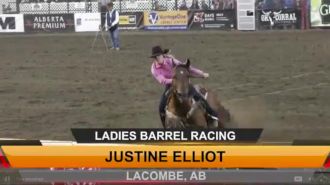 CPRA Rookie Justine Elliott Proves Herself At Armstrong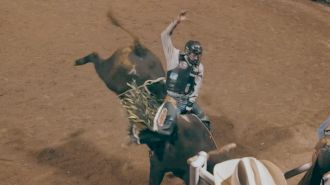 Jordan Hansen: 'A Canadian Title Means Everything To Me'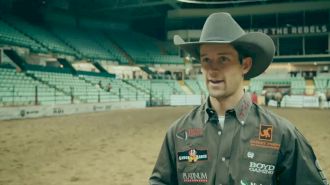 Shane Hanchey Is On The Hunt For Third Canadian Tie-Down Title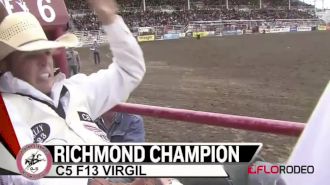 Watch The Highest Marked Bareback Ride Of The CPRA Season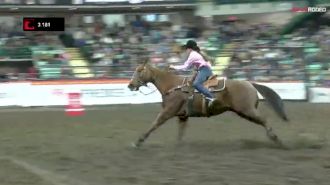 Performance 4: 2018 Canadian Finals Rodeo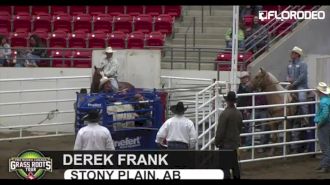 Watch The Run That Secured Derek Frank's Second CFR Qualification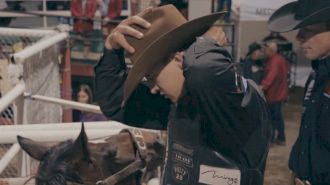 'I'm After It': Thurston Ready To Slash Canadian Title Off Bucket List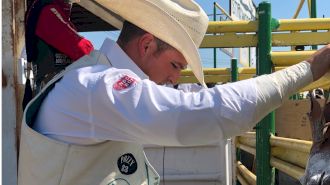 'Love Ya Buddy': Champion Sends Message To Vezain At CFR45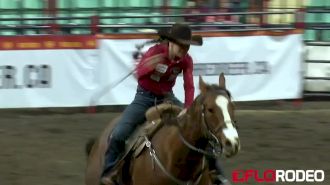 Watch Taylor Manning's First Three CFR45 Runs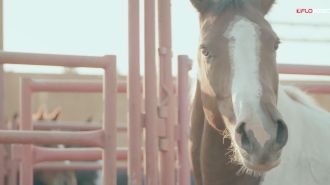 Pre-Show 3: 2018 Canadian Finals Rodeo
'It's The Calm Before The Storm' - Scott Schiffner, 2-Time Canadian Champ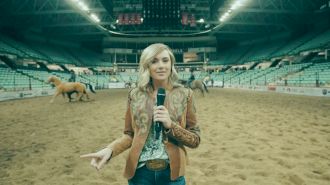 Pre-Show 2: 2018 Canadian Finals Rodeo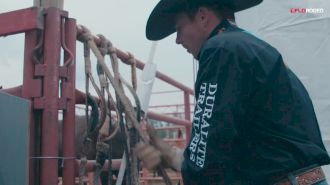 Pre-Show 6: 2018 Canadian Finals Rodeo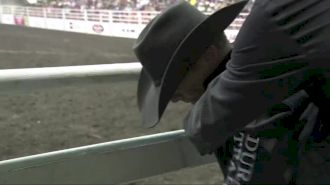 He May Be Retiring, But Scott Schiffner Hasn't Slowed Down In 2018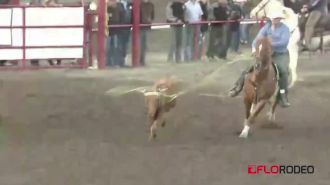 Johnson And Woolsey's 5.3 Second Run To Win The Ponoka Stampede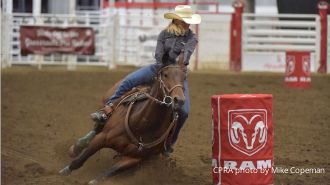 'Oh Dyna' - Shayna Weir Prepares For Her 1st CFR Aboard Superstar Mare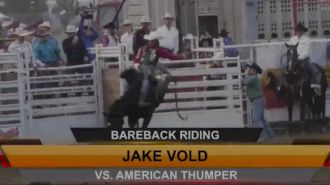 Please Enjoy This Jake Vold Bareback Riding Clinic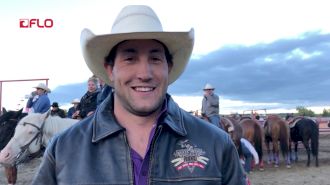 After Pivotal Ponoka Stampede Win, Could This Be Scott Guenthner's Year?
Pro Tour, Grass Roots, CFR. Can Lucas Complete The 'Triple Crown'?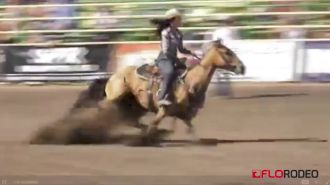 Carman Pozzobon Sneaks Around First Barrel To Win Strathmore Stampede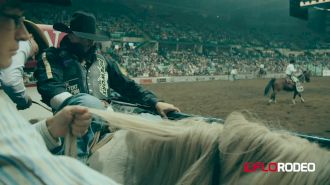 CFR Bareback Record Bucked To The Curb By Jake Vold & C5 Rodeo's Virgil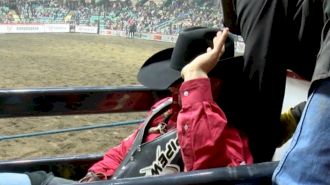 HIGHLIGHTS: Canadian Finals Rodeo Performance One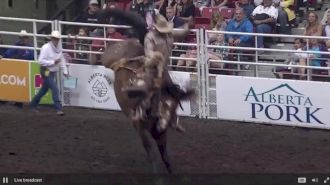 Clay Elliott's Wild 87-Point Ride Aboard C5 Rodeo's High Valley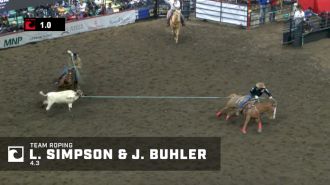 HIGHLIGHTS: Canadian Finals Rodeo Performance 2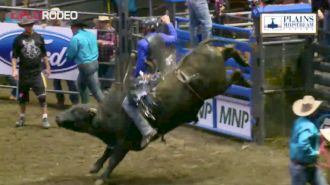 Throwback Thursday: First Ride Of Jared Parsonage's Season Leader Quest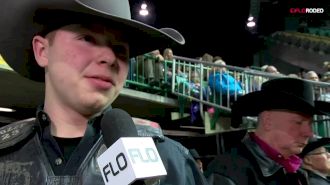 Tristen Manning Wins Canadian Steer Riding Title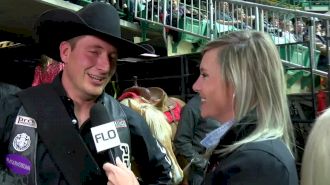 See Jake Vold's Reaction To Breaking 15-Year CFR Record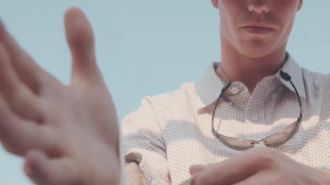 Pre-Show 1: 2018 Canadian Finals Rodeo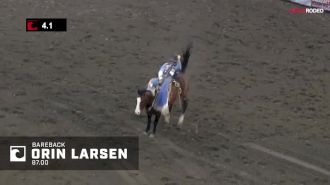 HIGHLIGHTS: Canadian Finals Rodeo Performance 5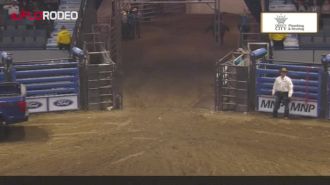 Crossley Started CFR Journey With This 13.987 Second Run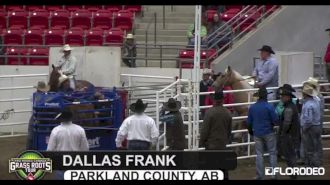 Dallas Frank Handles The Pressure At Grass Roots Final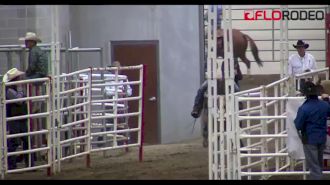 Watch Angela Ganter Make The Fastest Run Of The Grass Roots Final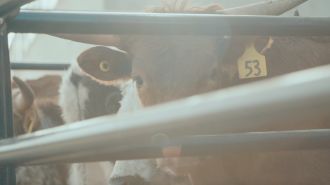 Why You Need To Watch CFR45 On FloRodeo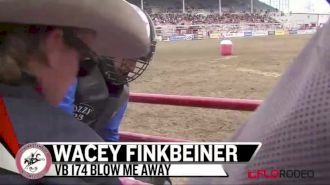 Throwback To Wacey Finkbeiner's 88-Point Hometown Ride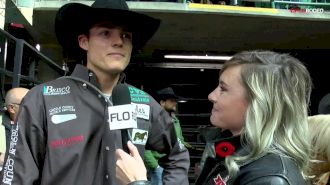 Lucas Wins Round 4 And Goes To Lead In Canadian Standings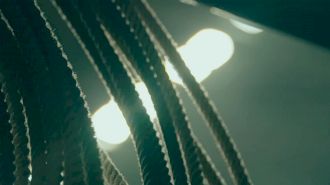 Three Down, Three To Go: CFR45 Is At Halfway Point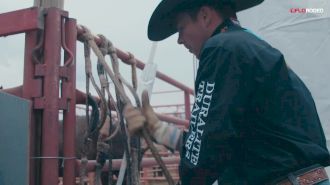 Pre-Show 4: 2018 Canadian Finals Rodeo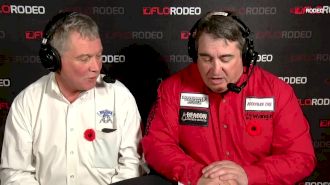 The Gatekeeper: Learn More About Don Johansen's Role As Chute Boss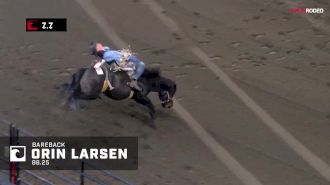 HIGHLIGHTS: Canadian Finals Rodeo Performance 4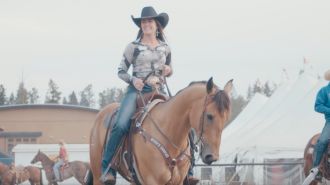 Pre-Show 5: 2018 Canadian Finals Rodeo
Simpson And Buhler Win Back-To-Back Canadian Titles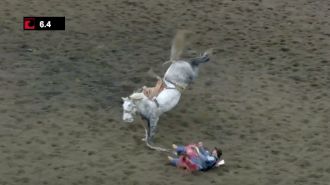 Hats Off To The Canadian Finals Rodeo Stock Contractors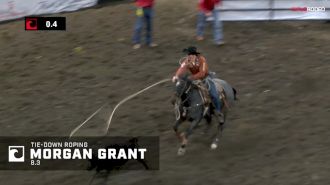 HIGHLIGHTS: Canadian Finals Rodeo Performance 3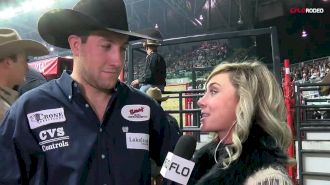 'Now I Get To Be A Canadian Champion': Scott Guenthner