Watch underdog competitors go head to head with some of the best professional rodeo competitors in the PRCA, PBR and WPRA as they compete for the biggest one-day payout in rodeo: $2 million.
The event will take place at AT&T Stadium in Arlington, TX February 18 to 24 for The American Semi Finals, and February 25 when qualifiers and invitees alike come together to compete for The American title, $100,000 first place prize money, and the $1 million bonus prize.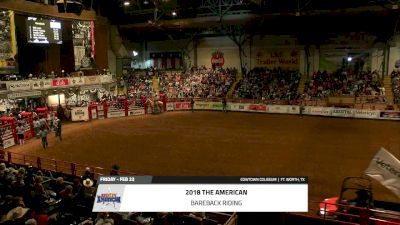 The American | Saturday Feb. 23 Semifinals Performance 2
May 25, 2018
Watch performance two of the semifinals of RFD-TV's The American, presented by Dish. The top competitors from both performances of the semifinals moved on to the semifinals shootout for one last chance to qualify for the million dollar finals.