By: Madelaine Mills


Meet The Designer: Megan Holdren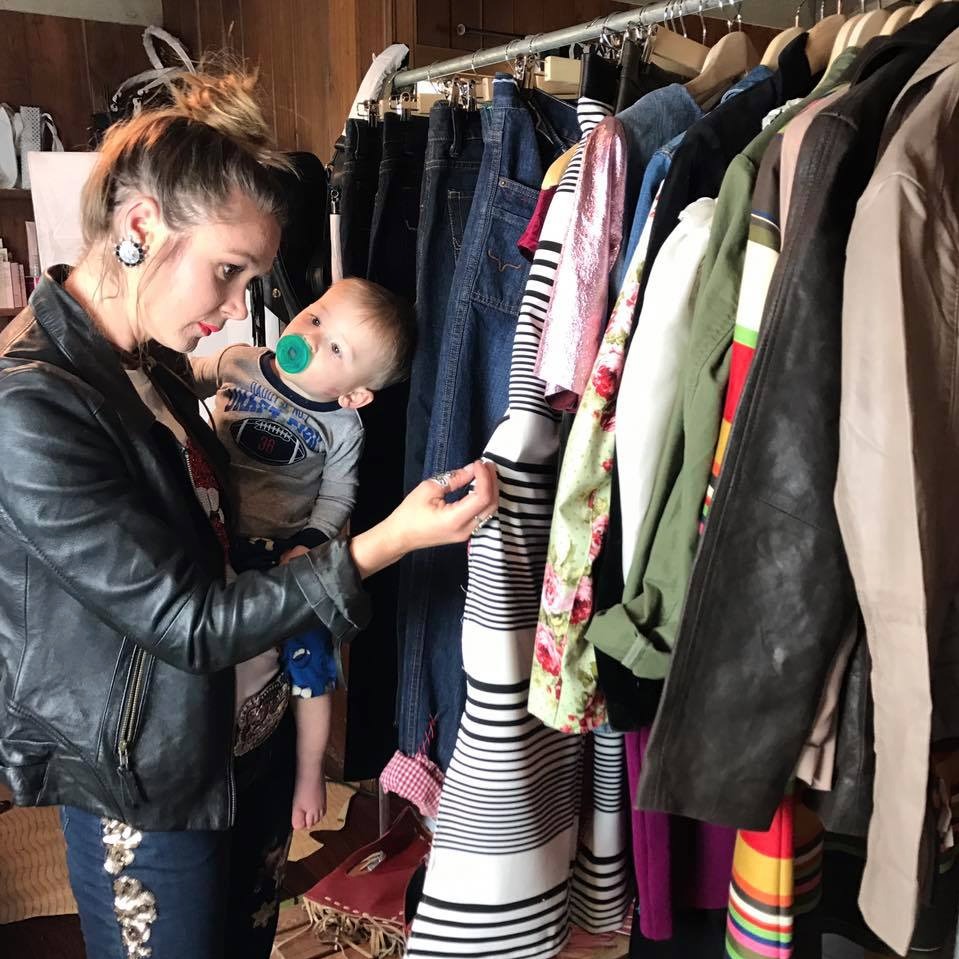 "I wear a lot of hats," said Megan Holdren, Owner and Creator of LiveWire. "The biggest hat that I wear is a wife and a mom. I have three beautiful babies, two girls and a boy. My husband is an amazing man. He puts up with me…. without question! And he's such a good daddy. He does great things with our kids!"

Aside from being a wife and mom, Holdren has a cowgirl spirit and love for the western lifestyle.


I grew up in the ag industry and rodeoing. In college, I very much so tried to stick with the family history of the sciences. I went to school for political science," giggled Holdren. "I'm clearly doing a great job using my degree!

While finishing college she married her husband, Ryan and went to work for JBS, the world's largest fresh meat company.

"Then we had our little girl and after that I couldn't do corporate and be mommy," said Holdren. "It just wasn't working, so I stayed home and that lasted about two weeks, two whole weeks! That's when I started LiveWire."


The LiveWire Story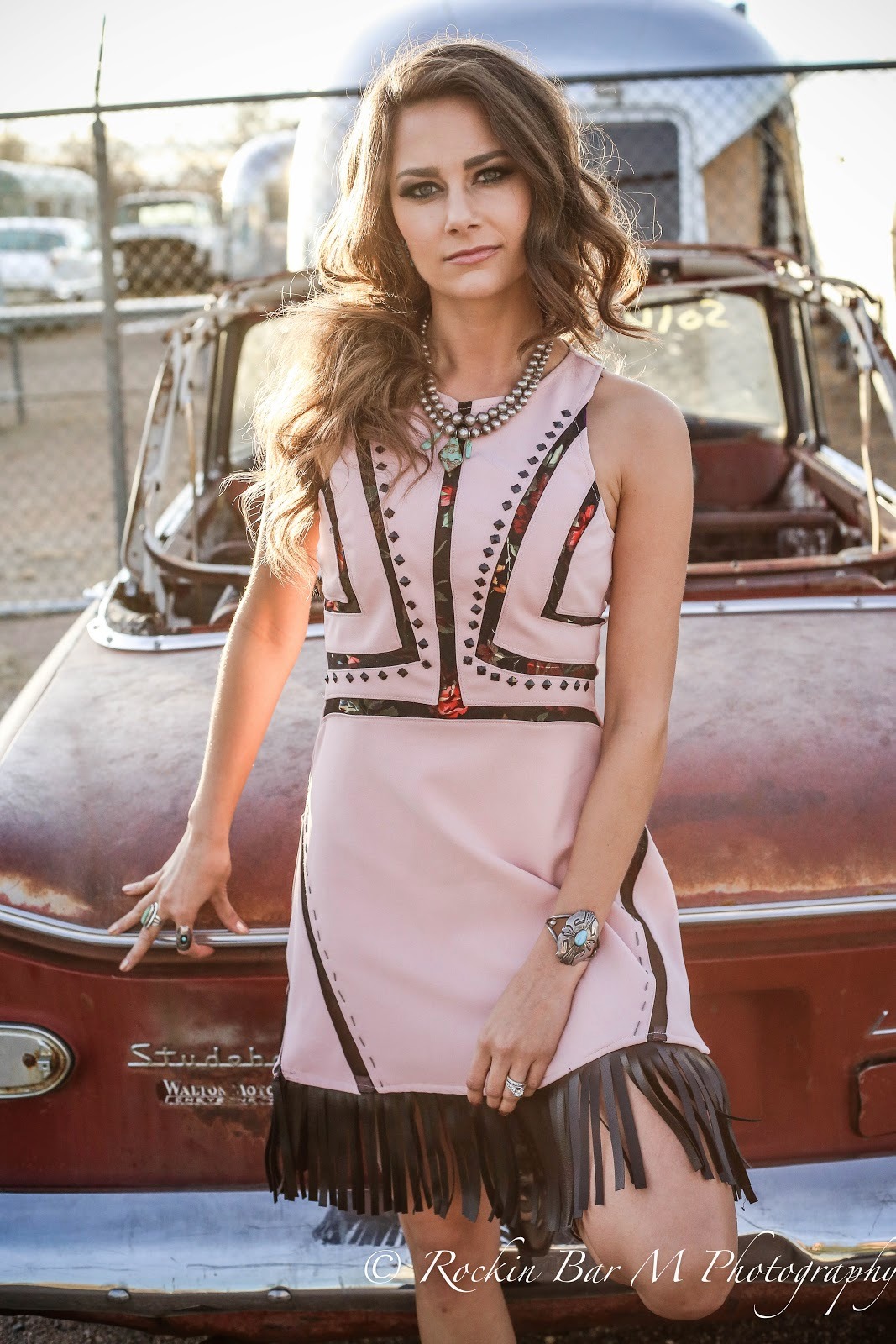 LiveWire Clothing was launched in 2013 with designs worn by the everyday woman, rodeo queens and even country music stars. In 2016 Holdren pivoted the LiveWire brand to focus on what had become her true passion, working with ladies to build confidence and make them feel amazing through styling great looks that are functional for all of life's endeavors. LiveWire STYLE, allows Megan to still be a full-time mom, design custom apparel, curate other designs and accessories to complete looks, and completely overhaul the wardrobe and personal style of her clients. She is able to combine her faith and fellowship through the love of fashion.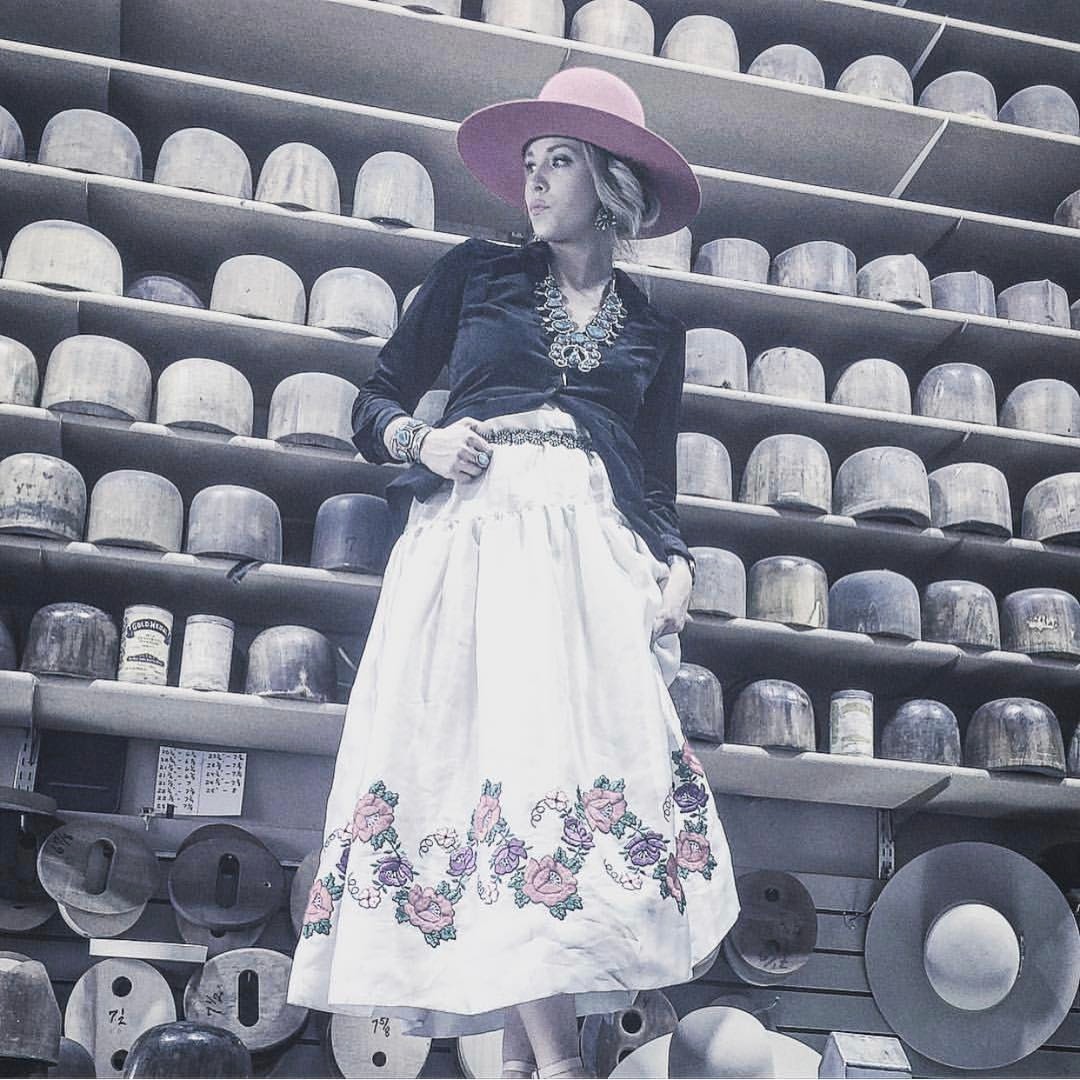 Some of Holdren's many accomplishments include having collaborated with with Greeley Hat Works (now creating hats for the Double D Ranchwear new line) on a collection of designer felt hats that have been featured at a number of trade shows and carried in Rod's Western store, as well as other small boutiques. Her designs have been featured multiple times in Western Lifestyle Retailer, and even graced the cover of the publication's 2016 issue. LiveWire Clothing was tapped for the Rodeo Fame Inspire Guide and featured on the Rodeo Fame blog. She has been sought for her talent in curating looks by the Boutique Hub and been featured in the Miss Rodeo America fashion show during the National Finals Rodeo in Las Vegas. Holdren also serves as the personal designer and stylist for special event appearances and promotional photo shoots for country music duo, The Damsels.


Latest Projects: Kimes Kouture Collection
Check out some of the latest LiveWire Kimes Kouture fashion!
Junk Yard Dog Jacket



Wandering Watson, Broncin' Betty, & Western Watson Denims


Fancy Fran Denim (Best Seller)


Where Can You Find LiveWire?

Website: Shop Meg's designs and have a personal styling session at Livewire.style.
Facebook: Keep up to date on all of LiveWire's projects and designs by liking her Facebook page.
Instagram: Follow LiveWire on Instagram to get the first look at Meg's totally rad photoshoots and for outfit inspiration.


Did you catch the stellar deal in our interview video?
Sign up for a chance to win a $500 LiveWire shopping spree and half off of a styling course (must use one gift to get the other).

Rules:

Follow LiveWire on Facebook and Instagram. Share with three friends.
Follow FloRodeo on Facebook and Instagram. Share with three friends.
Email Megan Holdren at megan@livewire.style with the keywords from our video interview.
Winner will be drawn randomly on 4/21/17.
Like what you see? Sign up for our newsletter to stay current on all the latest rodeo news and your favorite content from FloRodeo.